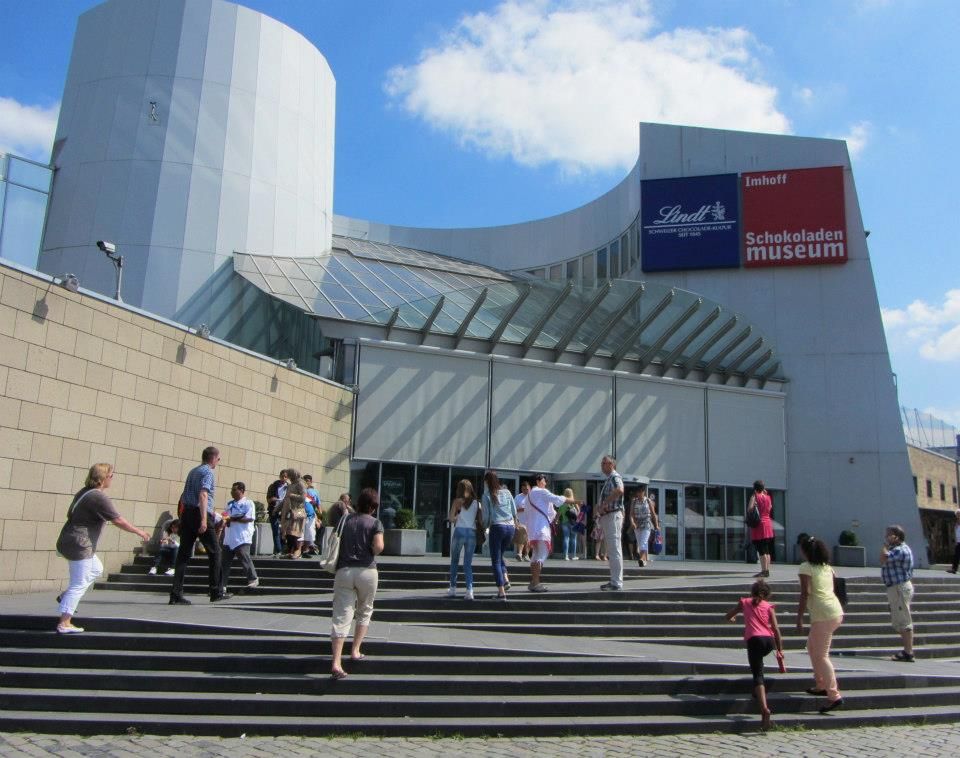 Today I'm going to tell you about our trip to the Schokoladenmuseum (Chocolate Museum) which was right near the Art 'otel Cologne where we were staying. In fact, here is our hotel from outside the museum.


Inside the museum, there is a working chocolate factory. Here are a few pictures of that area.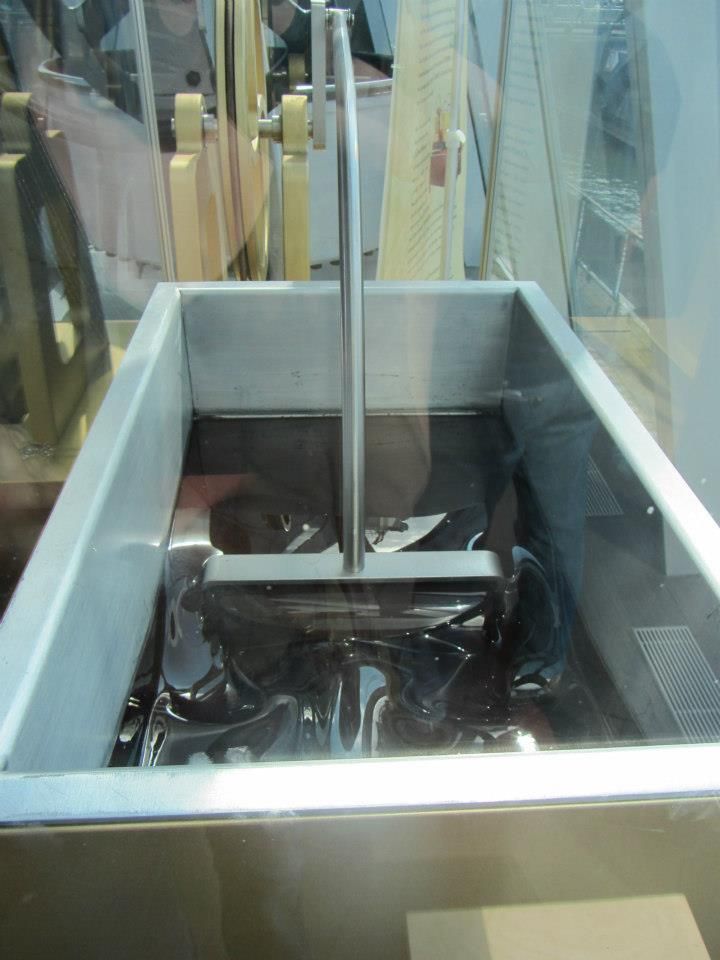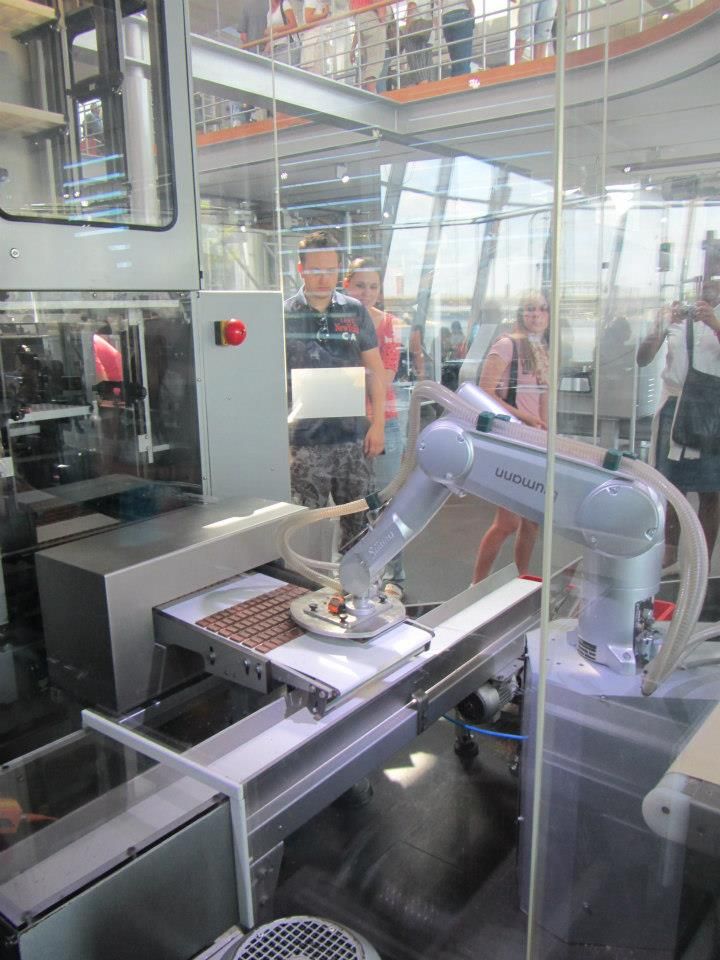 There is also a chocolate fountain in that area but I didn't take a picture as I didn't even realize that's what it was. There was a long line of people waiting for what appeared to be a wafer that would get dipped into the chocolate there. If you're interested to see the fountain though, there is a picture here. I did take a picture of the view over the river from the factory.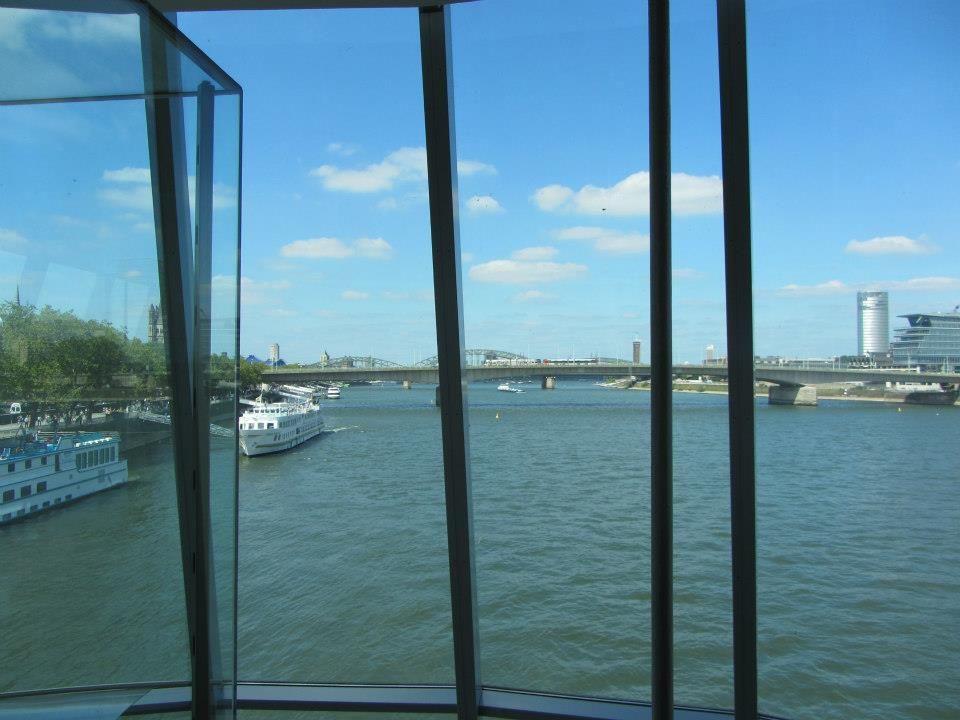 After the factory we walked through the rest of the museum. First we saw some paintings and some facts about chocolate such as that it used to be prescribed as a medicine for fever and to aid in digestion. A little 'rainforest' area in between some of the rooms reminded me of similar rooms I've seen at zoos, just on a smaller scale. Several old candy machines were on display. Here are a few.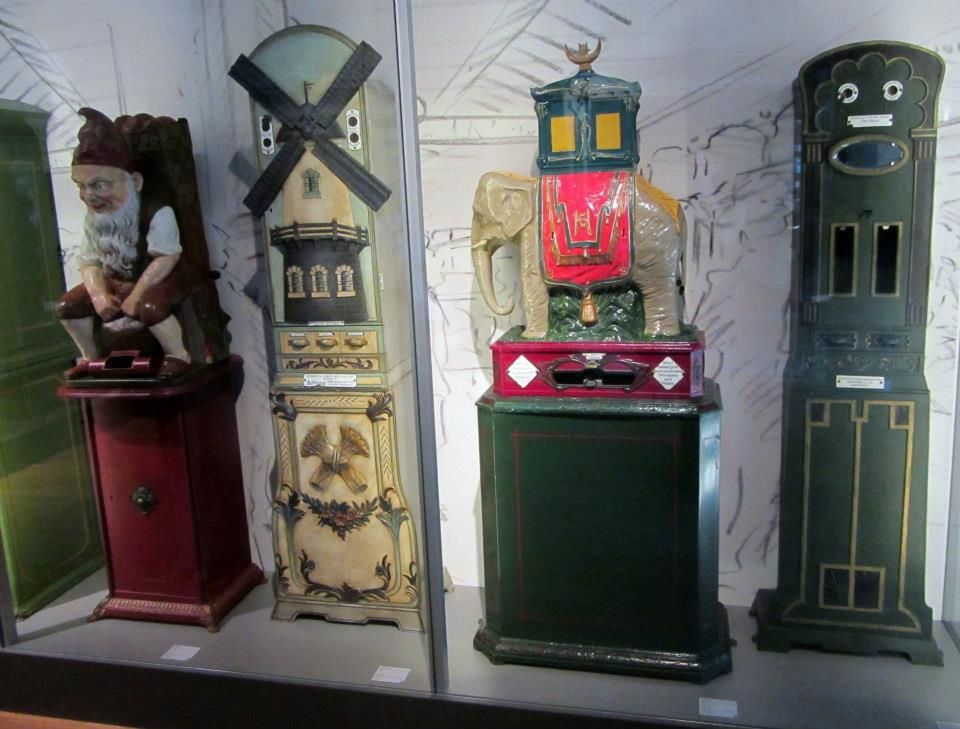 There were a lot of chocolate-related memorabilia. One display had a bunch of toys like are found in the popular Kinder Eggs which are banned in the States due to being a choking hazard. We're restricted in even being able to send them in care packages back to the States. So here's what your missing out on having stuffed in your chocolate.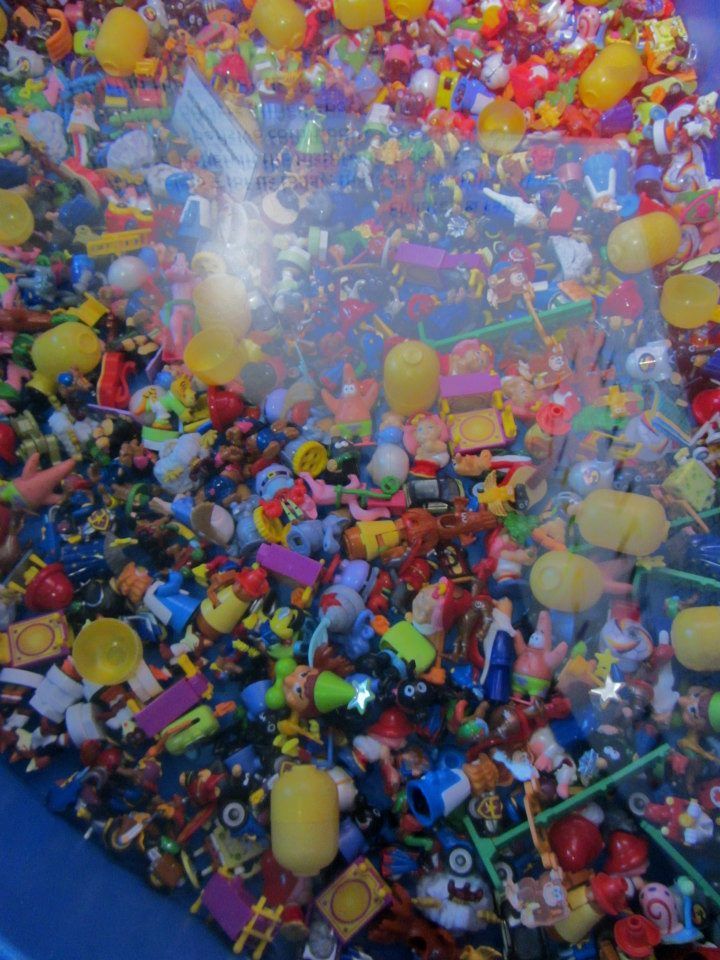 I thought this Kit Kat bench was kind of cool.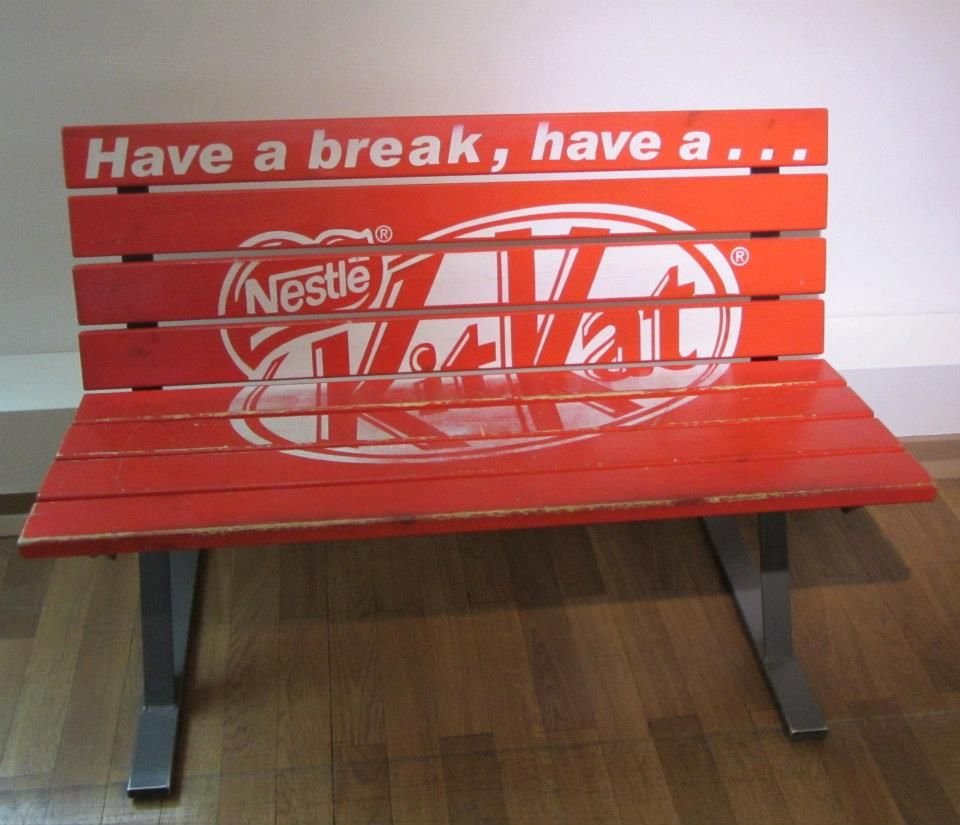 I was surprised by a lot of the displays which would not have gone over well in America, many of which featured Black people with exaggerated features and in subservient positions. While I am sure they were from older times when that kind of thing was more acceptable, it's still kind of shocking to see. This is one example.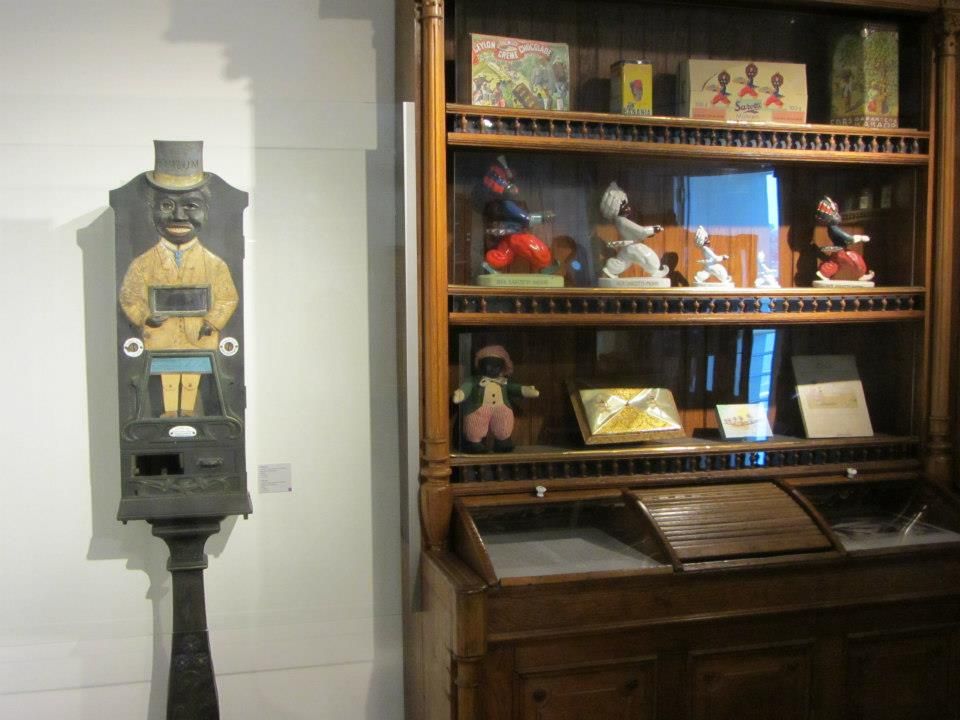 After the museum, we went downstairs to the restaurant area. My husband ordered this concoction for the novelty of it: chocolate, tequila, and chili powder. I get a little queasy just thinking about it and I didn't want to try it.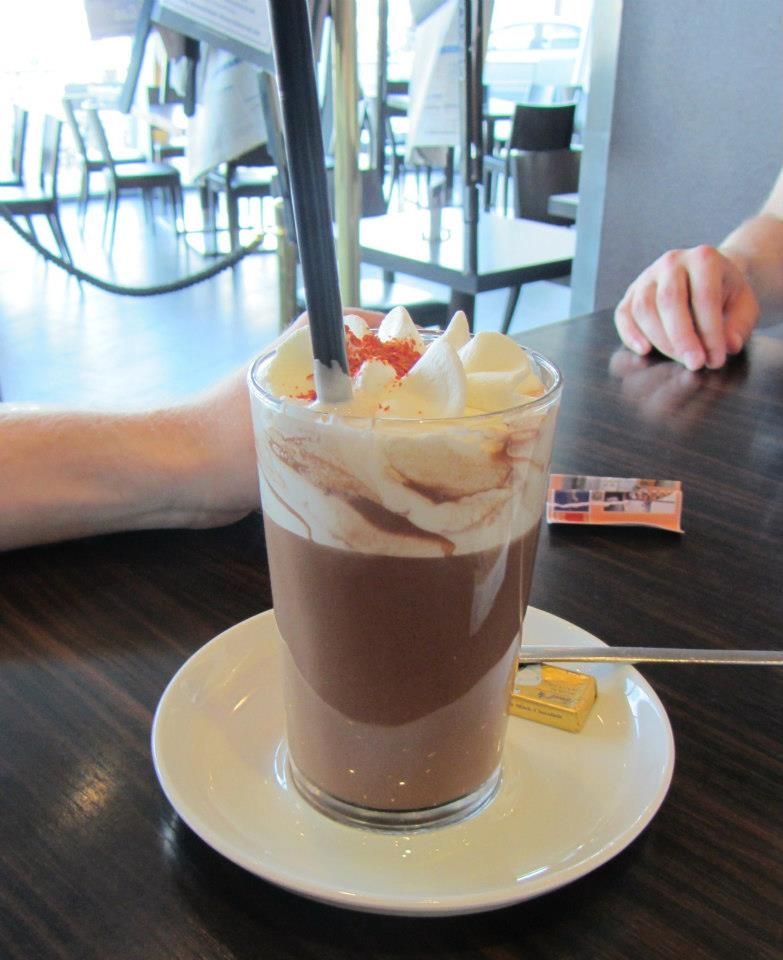 Instead, I had chocolate and Bavarian chocolate ice cream. It was so thick that I almost wanted to get water to chase it down, but it was awesome. Just looking at the picture and thinking about it, I am tempted to try to talk my husband into going back to Cologne to get another one. Now that we live in Kaiserslautern it's only about a two hour trip. Hmm.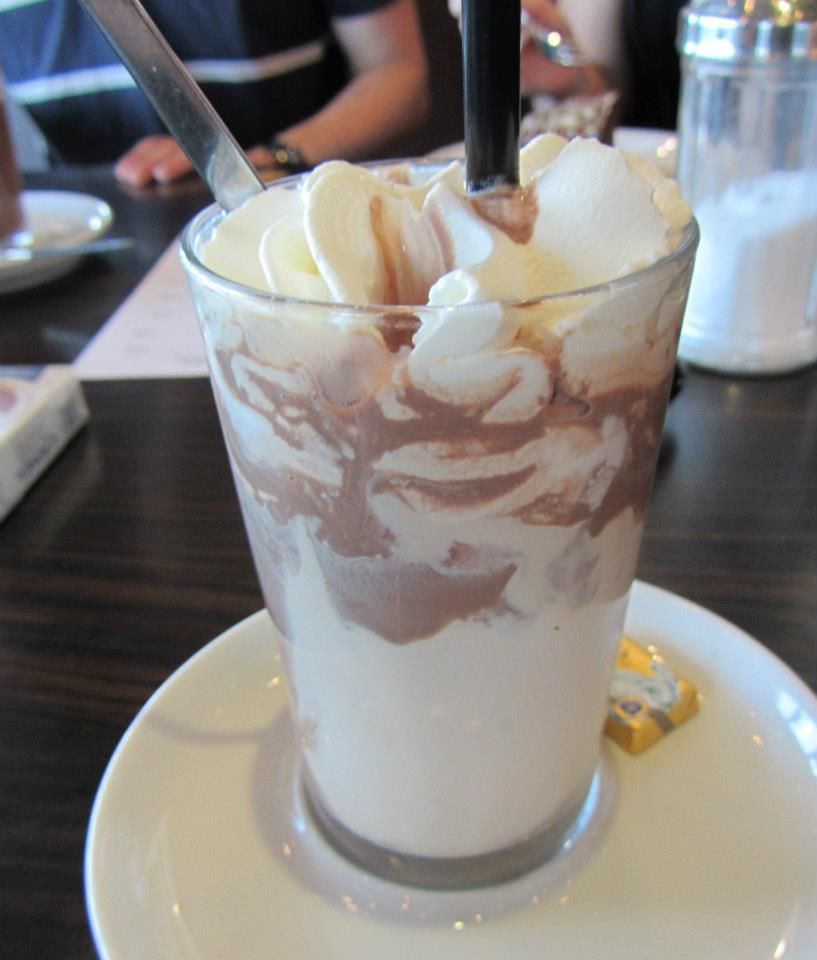 After we had our chocolate drinks, we went outside where you can walk up to the roof of the museum for a view over the river. Here are a few photos from there.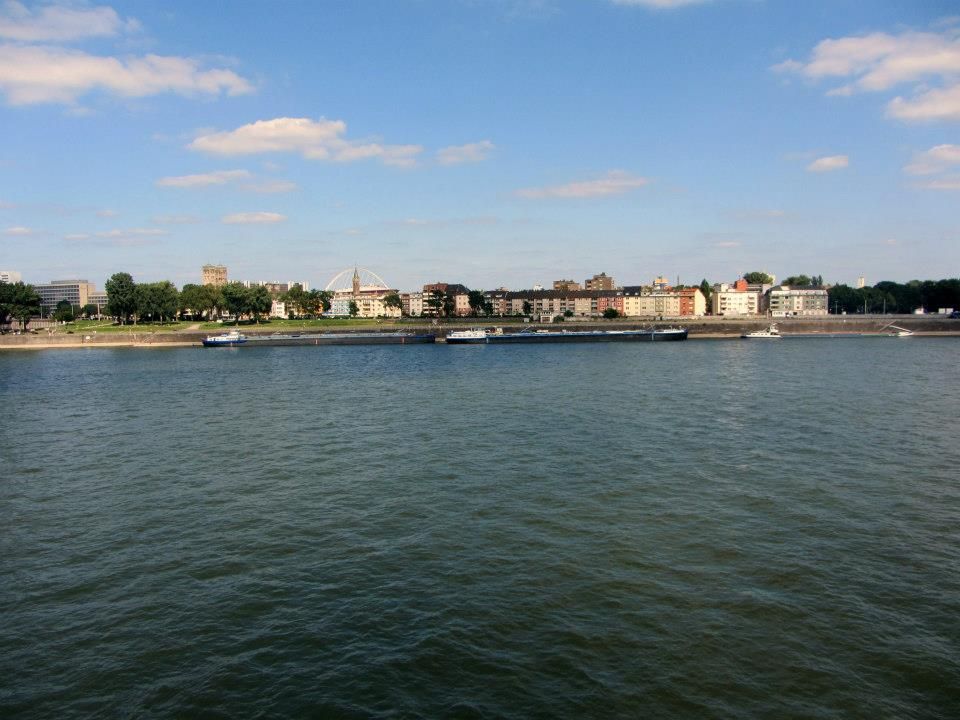 After we left the chocolate museum, we had to cross back over a little bridge that gives access to the museum and continued our adventures. Next time I'll tell you about the end of our first day in Cologne including a trip to the Hard Rock Cafe and some bar hopping.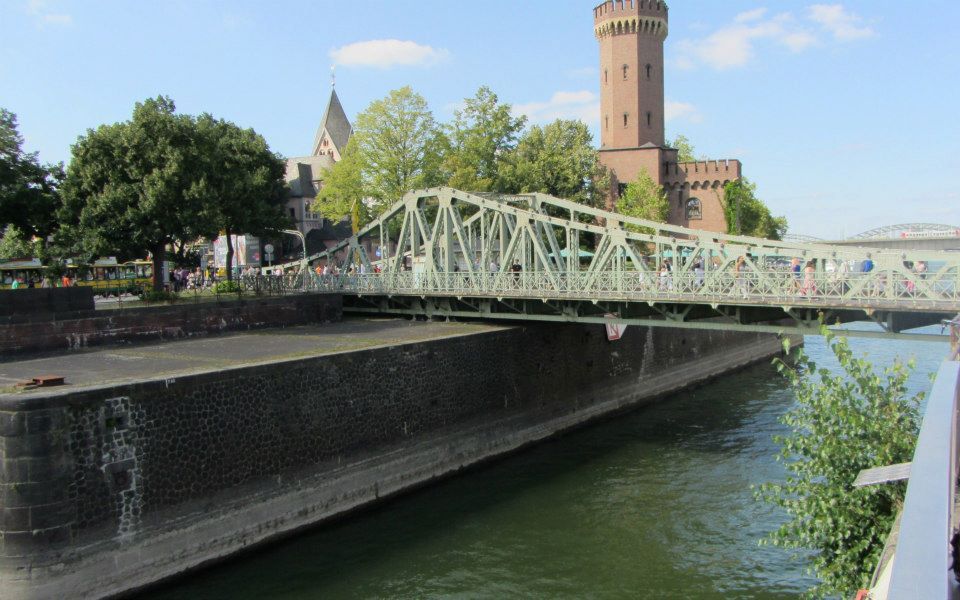 Check out the rest of the series on Cologne below:
Cologne Part 1: The Art 'otel Cologne
Cologne Part 2: Random City Sights & the Kölner Dom (Cathedral)
Cologne Part 4: Altstadtfest, Hard Rock Cafe, & a Few Bars
Cologne Part 5: Sights on the Way to the Zoo & Some Animals at the Zoo
Introducing Tim's Corner: Games Day (Cologne Part 6)
Cologne Part 7: Some Exploring, Latino Loco, & the Rooftop Terrace
Cologne Part 8: Exploring Cologne
Cologne Part 9: Love Locks on the Hohenzollern Bridge
Related Posts: