After our other exploring on our last day in Cologne, we went up to the Hohenzollern Bridge. The main thing to see up there is the love locks. I've read that this tradition started in 2008 with couples putting a padlock on the bridge and throwing the key into the Rhine. We started our walk on the left side of the bridge. This wire sculpture was on that side. I think it's clever.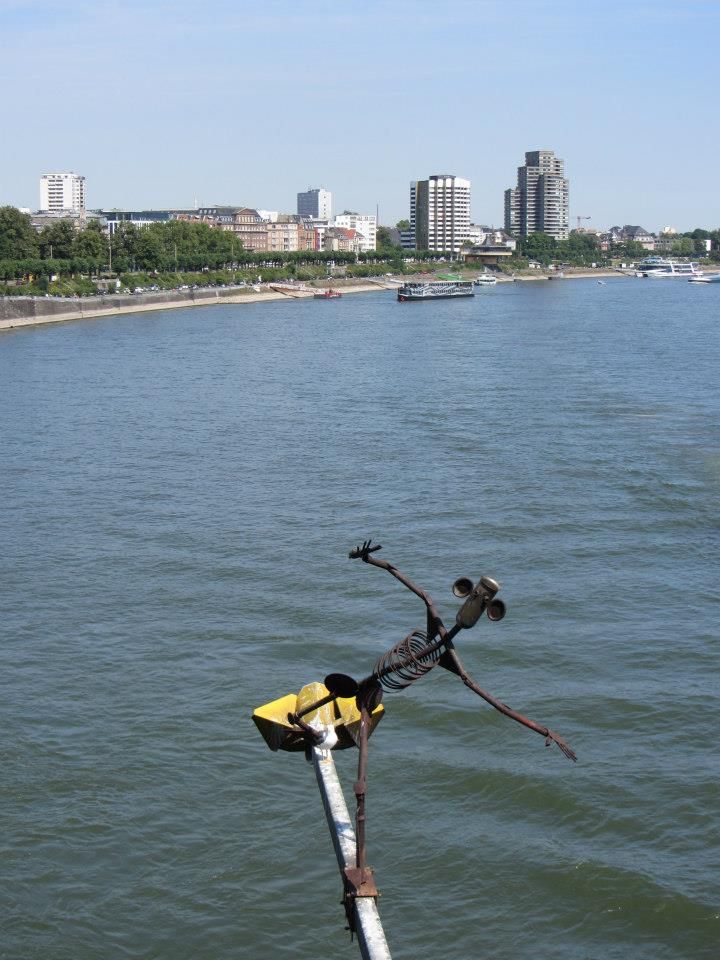 This is one set of locks on the left side. I thought the flowers were a nice touch. There are fewer locks on this side of the bridge than on the other side.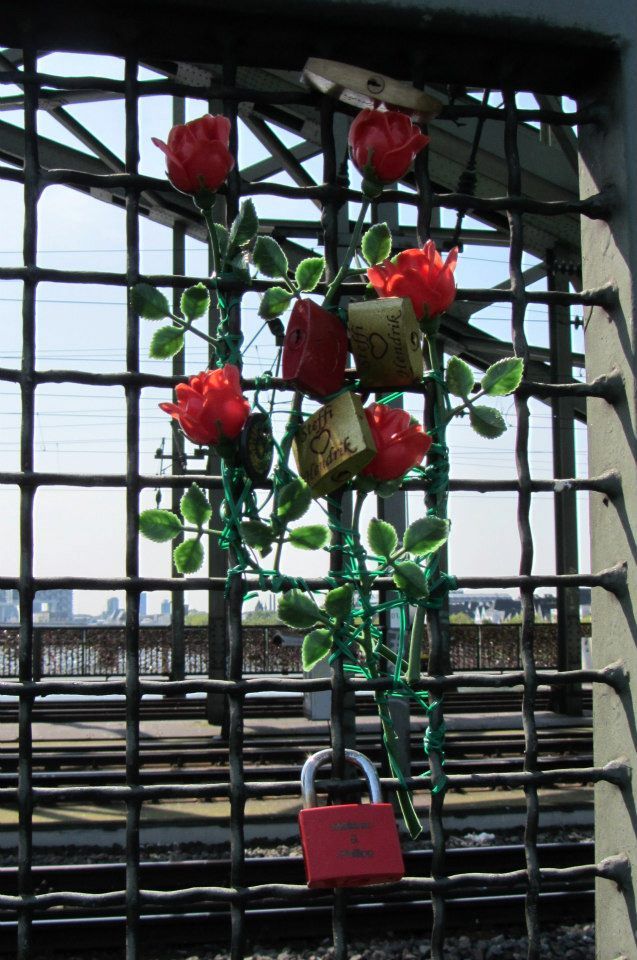 Statue of Kaiser Friedrich Wilhelm IV.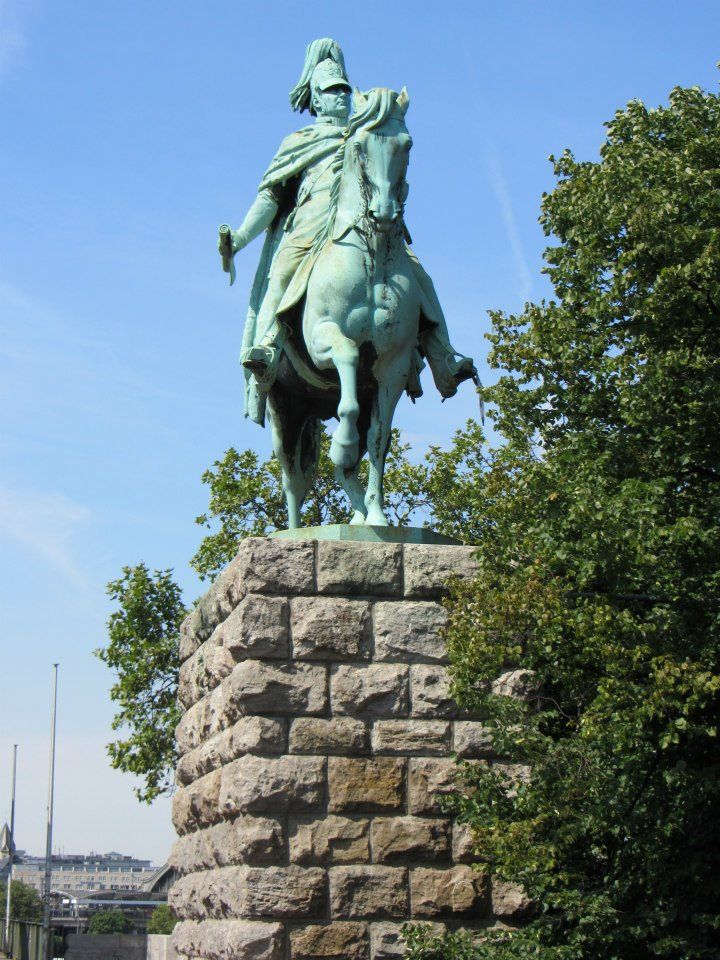 As we walked over to the other side of the bridge, I took this picture of the bridge and the cathedral.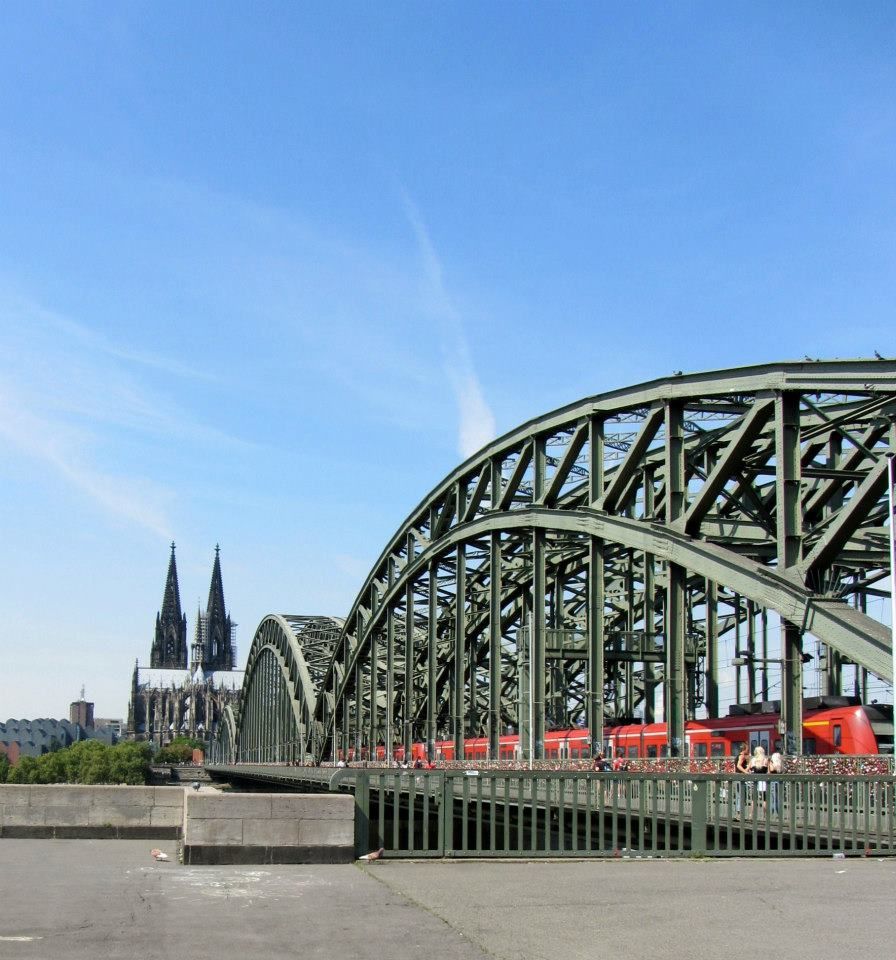 Looking over the Rhine from the right side of the bridge.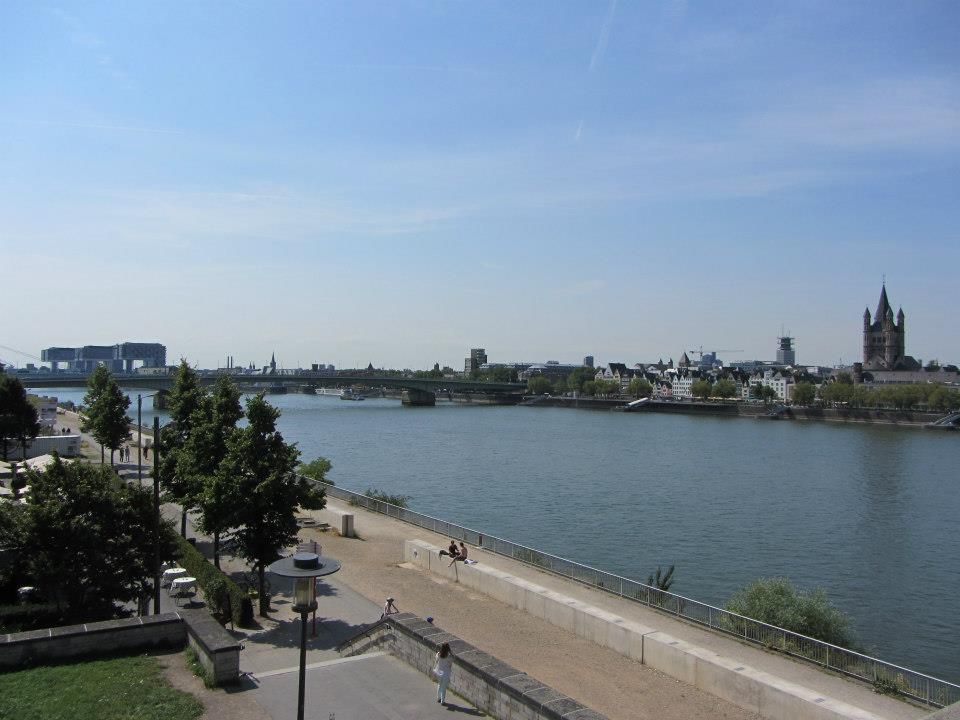 I thought this "me and you just us two" was cute and could apply to my husband and me. I have since seen Sex and the City 2 and sort of wonder if the people who put this lock up got the idea from there as that is something one of the characters says to her husband.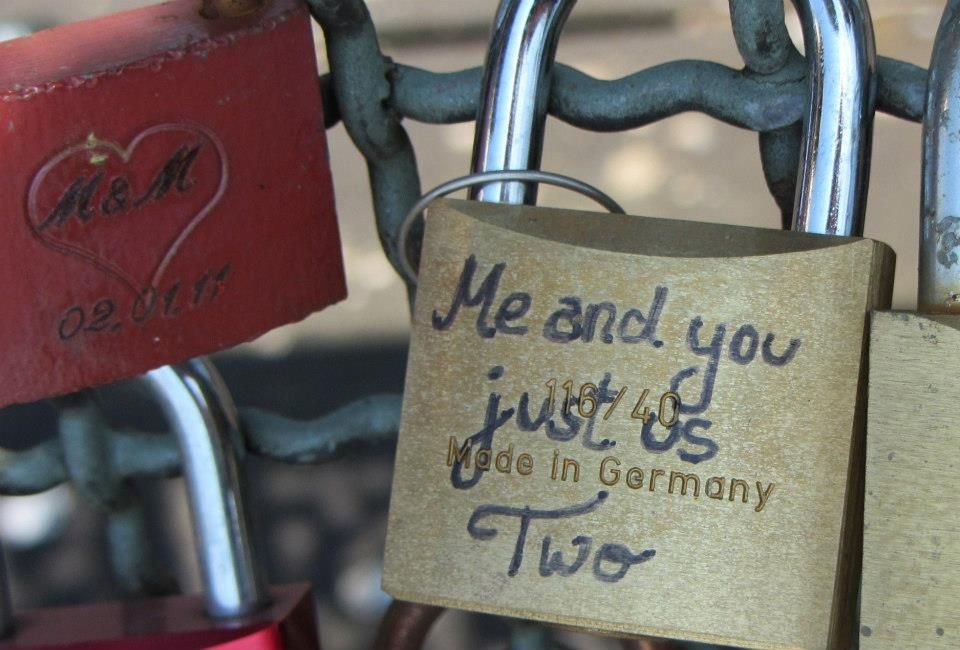 When you look up at the right side of the bridge from below it really does look like glitter in the air.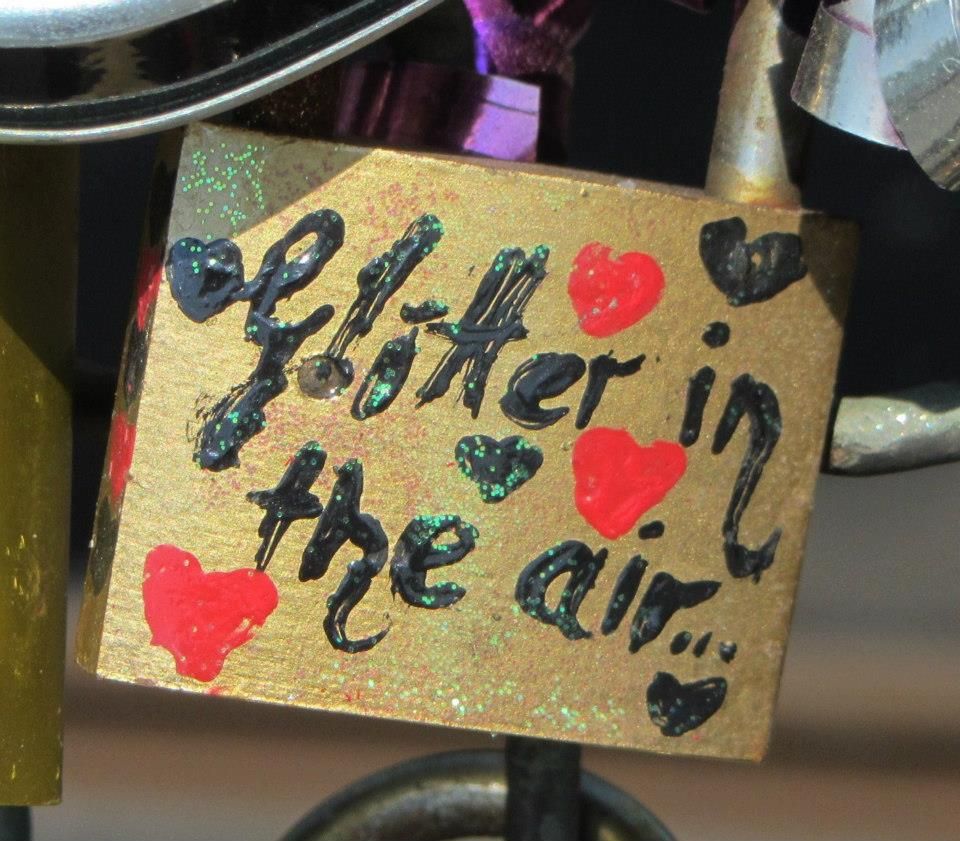 This dog was several feet behind his owner, just enjoying a stroll.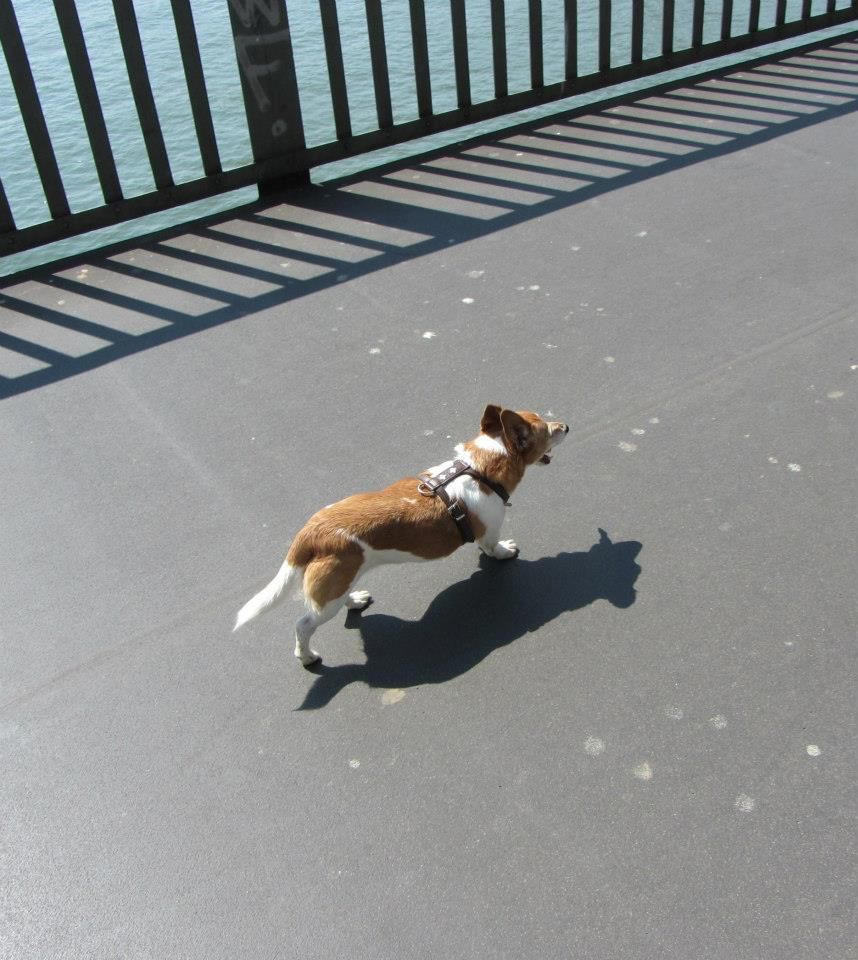 Tim walking along the love locks.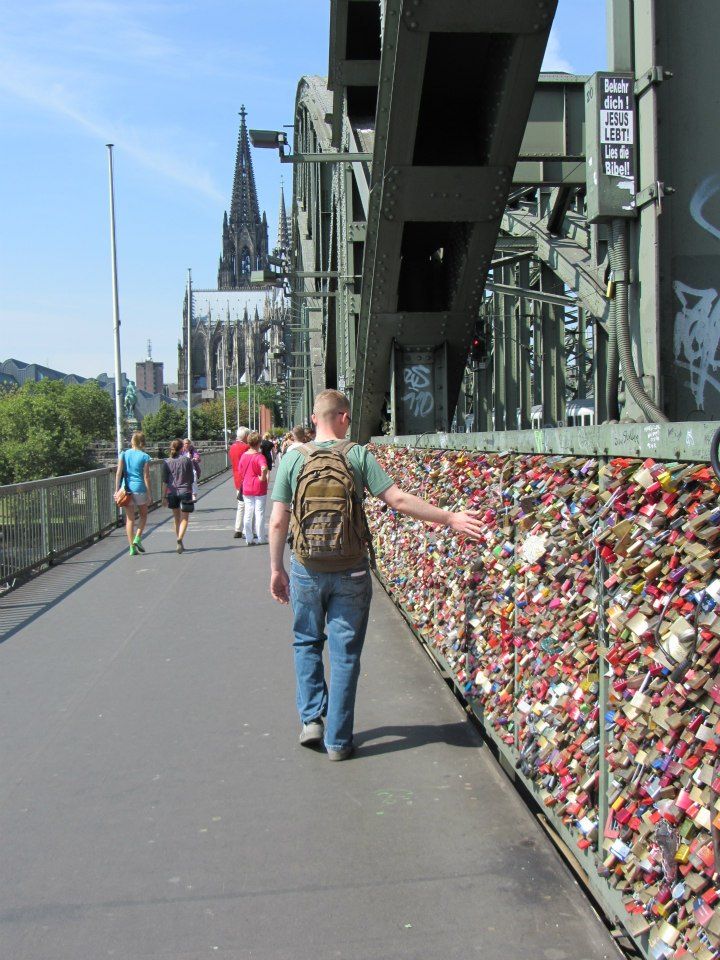 I looked up the prison printed on this lock (Stillwater State Prison), and it turned out to be the prison mentioned in the movie Fargo.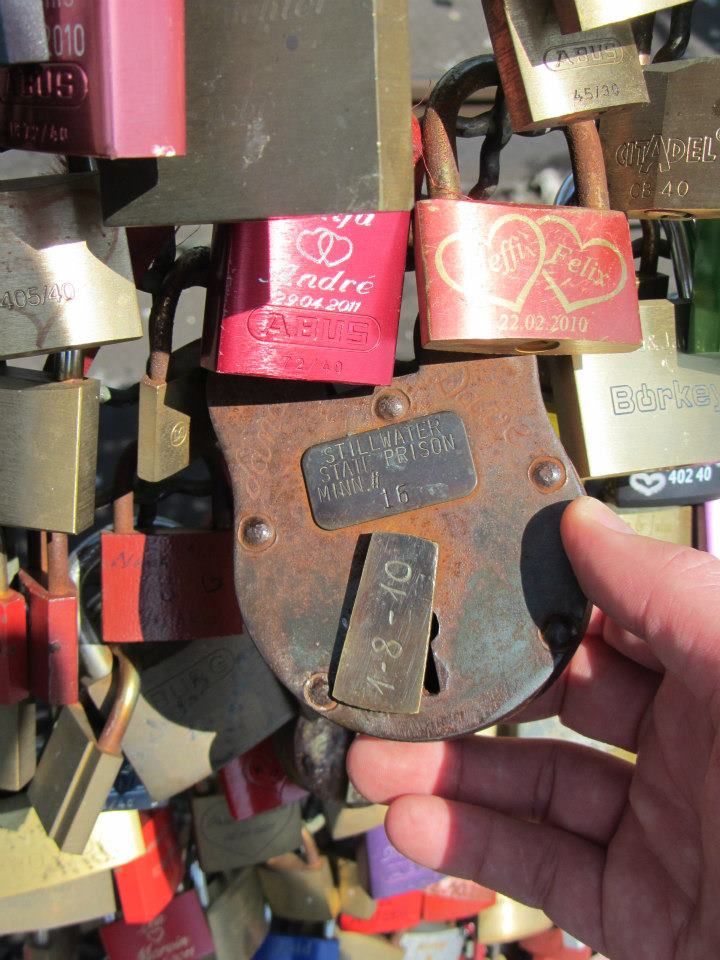 After the bridge, we decided to head back to Heidelberg. On our way back to the hotel, I took this picture of some of the buildings near the river front.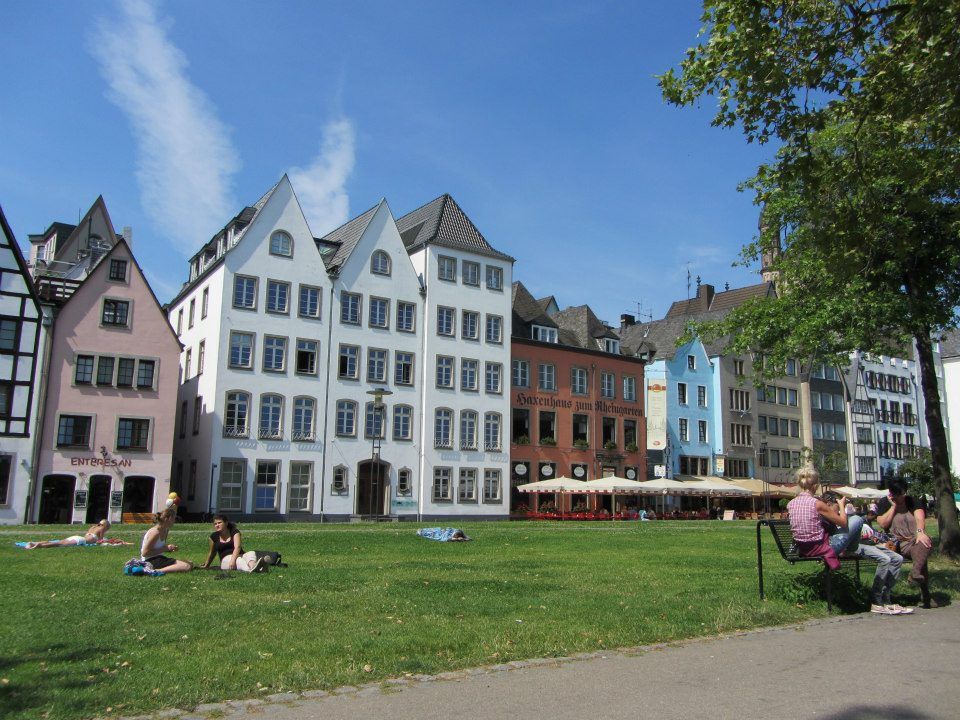 This is the water level meter which was installed in 1951 and measures the water level at the 688 kilometer mark.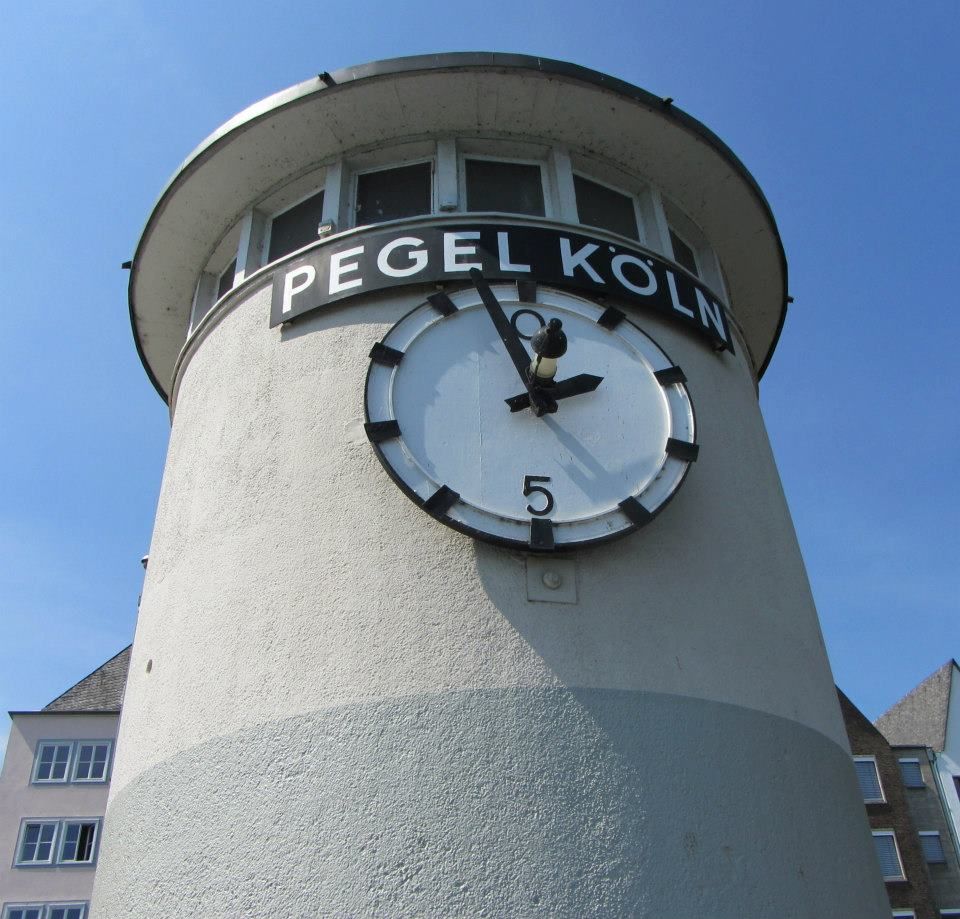 After 9 segments, this concludes our time in Cologne, but there is still much more to see so I hope to go back some time. Next time I'll be back to introduce a new corner of my blog.
Check out the rest of the series on Cologne below:
Cologne Part 1: The Art 'otel Cologne
Cologne Part 2: Random City Sights & the Kölner Dom (Cathedral)
Cologne Part 3: The Chocolate Museum (Schokoladenmuseum)
Cologne Part 4: Altstadtfest, Hard Rock Cafe, & a Few Bars
Cologne Part 5: Sights on the Way to the Zoo & Some Animals at the Zoo
Introducing Tim's Corner: Games Day (Cologne Part 6)
Cologne Part 7: Some Exploring, Latino Loco, & the Rooftop Terrace
Cologne Part 8: Exploring Cologne
Related Posts: