In addition to spending time at the Dürkheimer Wurstmarkt at the start and end of our visit to Bad Dürkheim, we wandered around the town. First we walked by some of the stands of wares. I thought this one was funny because it says "Wellness Schmuck". Schmuck in America is kind of a derogatory term (although I don't hear it much these days) used to refer to someone you think is a fool or kind of stupid. With that meaning, the sign looks like it's talking about someone who is not so up on wellness. In German, Schmuck is jewelry, and indeed this company Energetix sells magnetic jewelry that is supposed to have some kind of health benefit.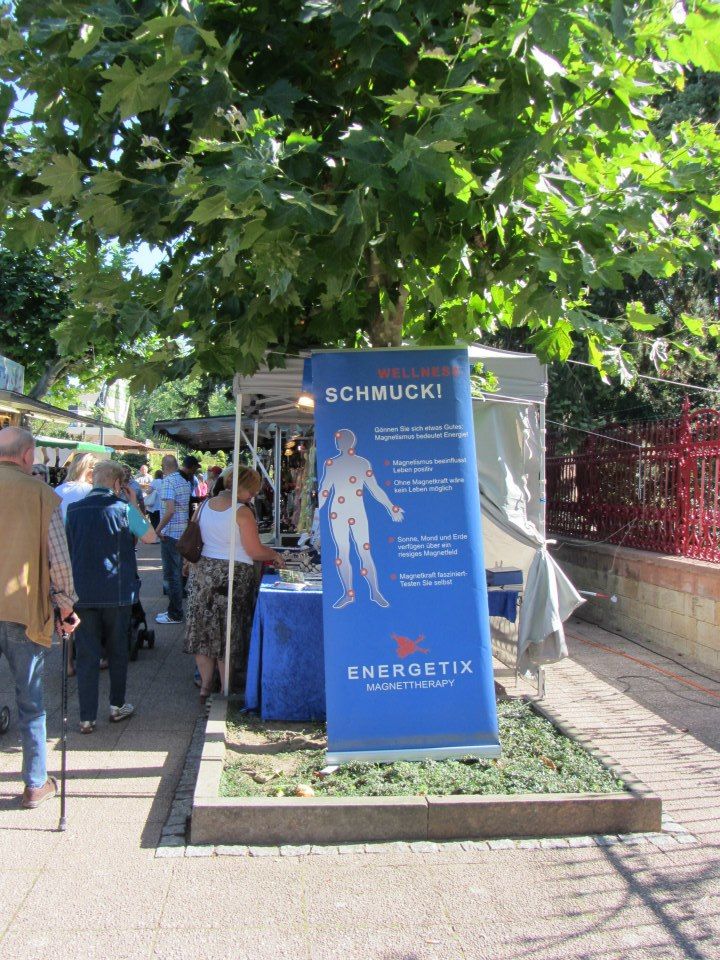 One of the first things we saw once we were out wandering the city was a war memorial. I had thought it might be from WW1, but the year on it (see below) is 1911. The only thing I saw from that year was The Second Moroccan crisis and I didn't see mention of any causalities from that.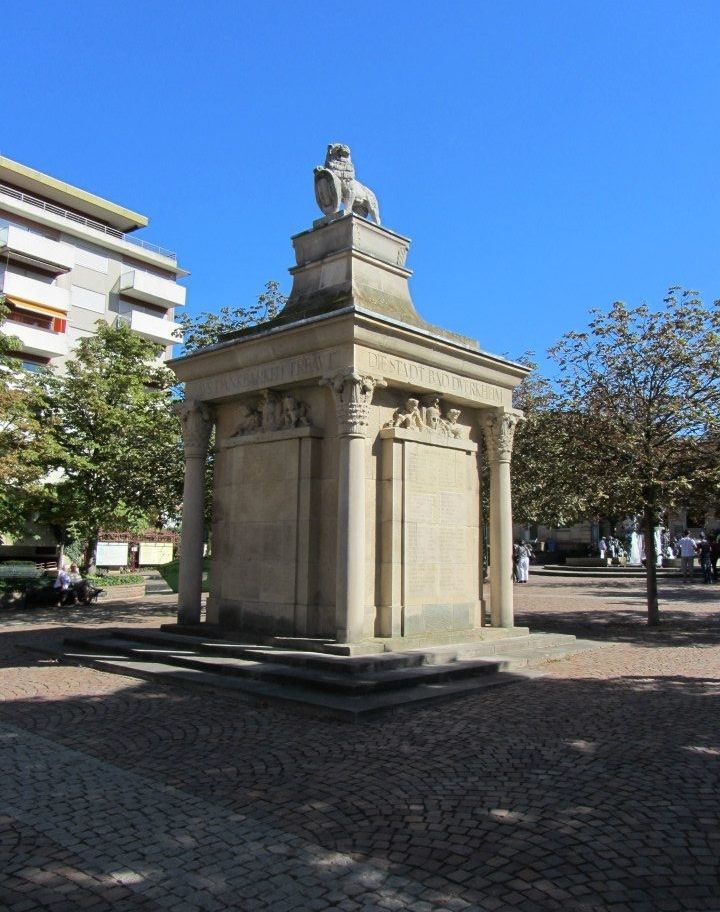 On this side there was Kriegsteilnehmer (war participants). Near the top above this (not pictured) are the words "Ihren tapferen soehnen" (her brave sons).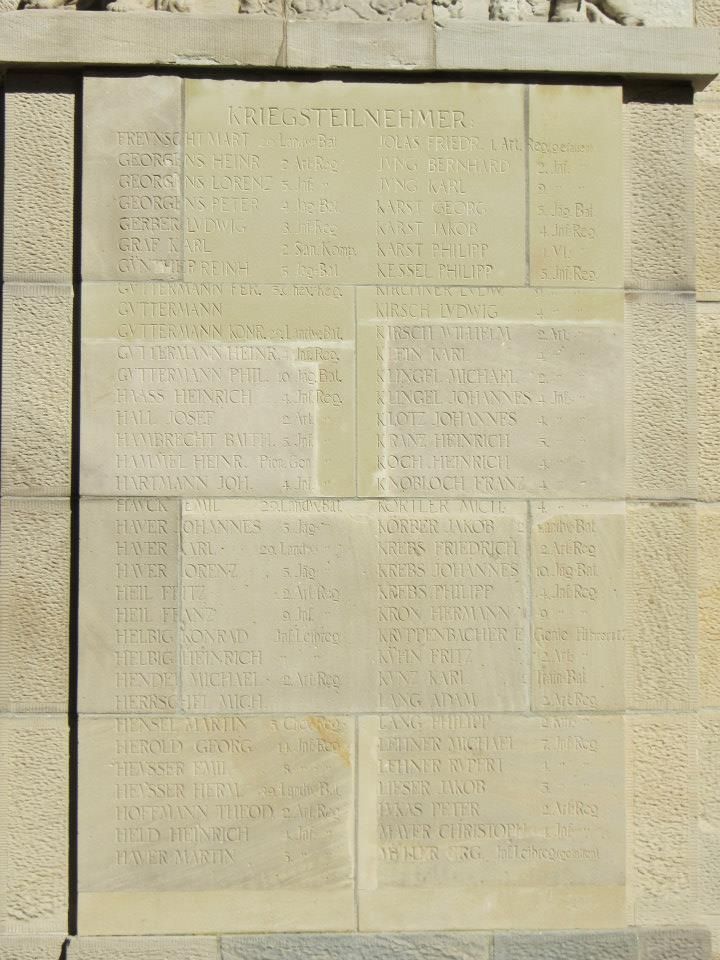 On another there were Nichtkombattanten (non-combatents). Above this is "Anno Domini MDCCCCXI" which is the year 1911.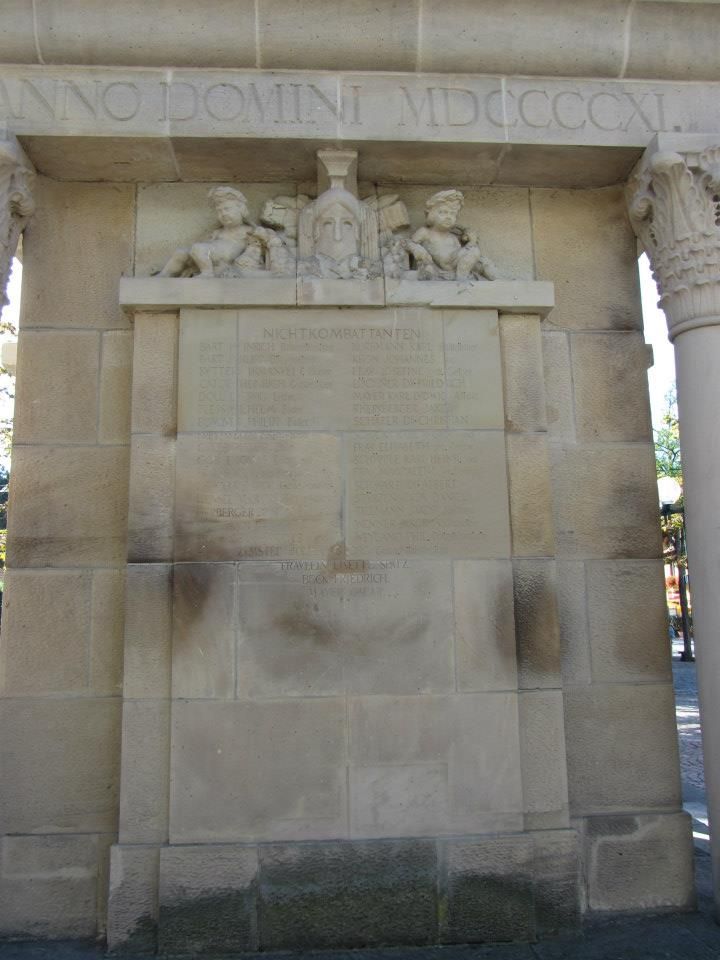 Near the memorial was a fountain.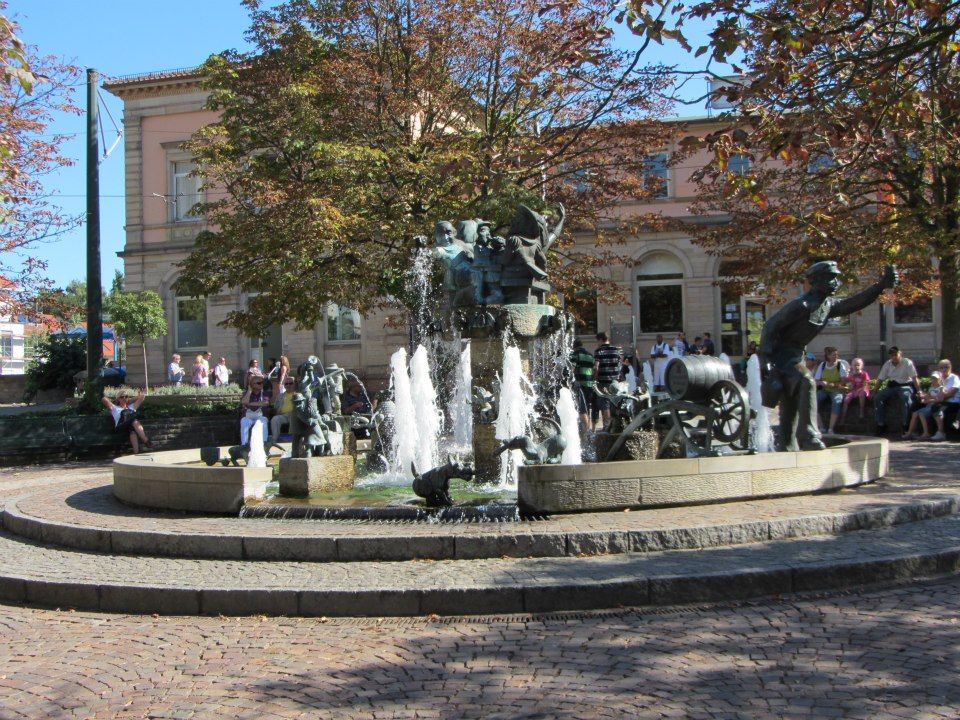 As we were walking I was a bit surprised to actually see a butt on a stone statue.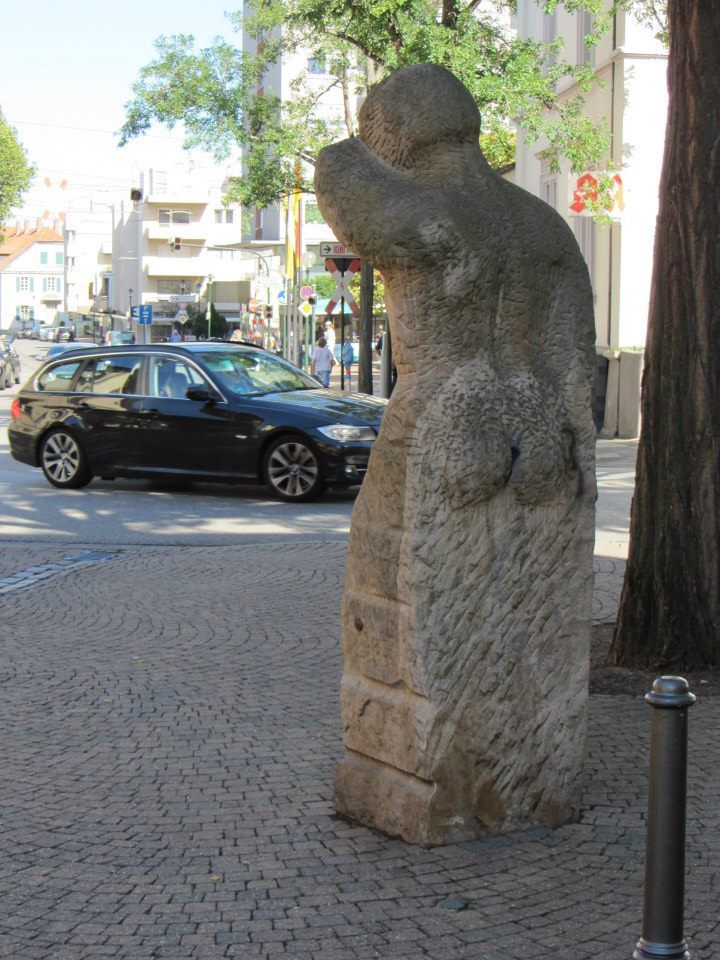 This is the front of that statue. I'm not sure who it's supposed to be.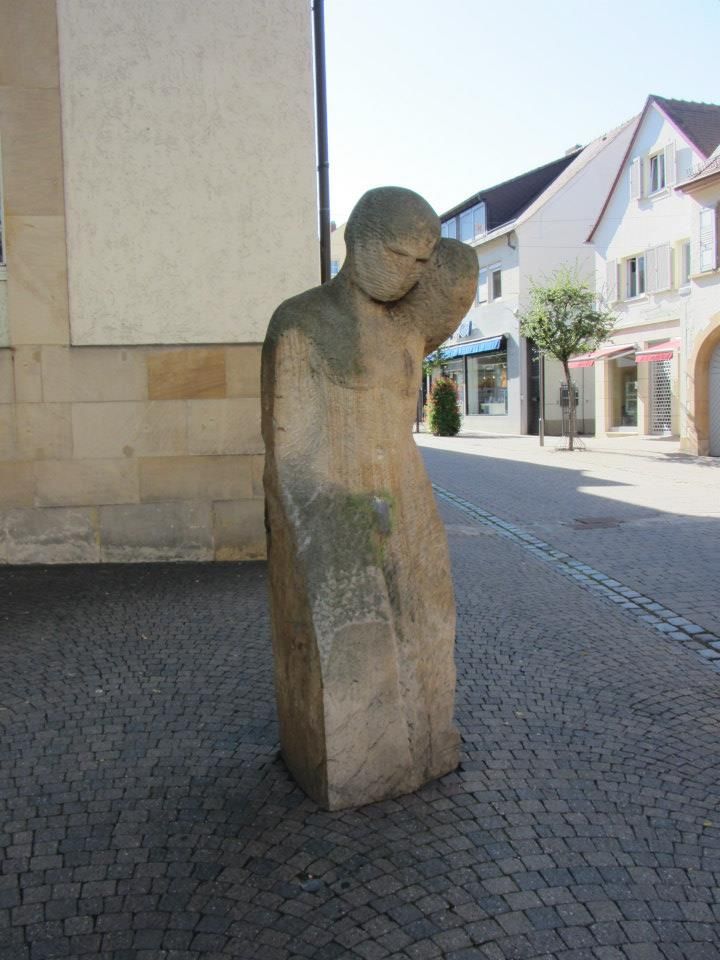 We found a little park area to walk around. Here's one of the statues from that area.


Then we stopped for ice cream at Il Cappucino. The girl inside was nice, and in looks she reminded me a bit of Carolin Niemczyk from Glasperlenspiel (Glass Bead Game). Through much of the transaction, she answered in German to English and then would speak in part English, part German. While she looked a bit flustered, I thought it was kind of refreshing to see someone take a similar approach with English as I have often have to with German. While it is great that so many speak English here, their version of "a little English" is often way more than my version of "ein bisschen Deustch".
We decided to walk while eating and came back to the park which had several benches near some restaurants. We sat and listened to some music coming from a booth which an older couple was dancing to. I thought it was cute. They were trend setters apparently because later they were joined by another couple.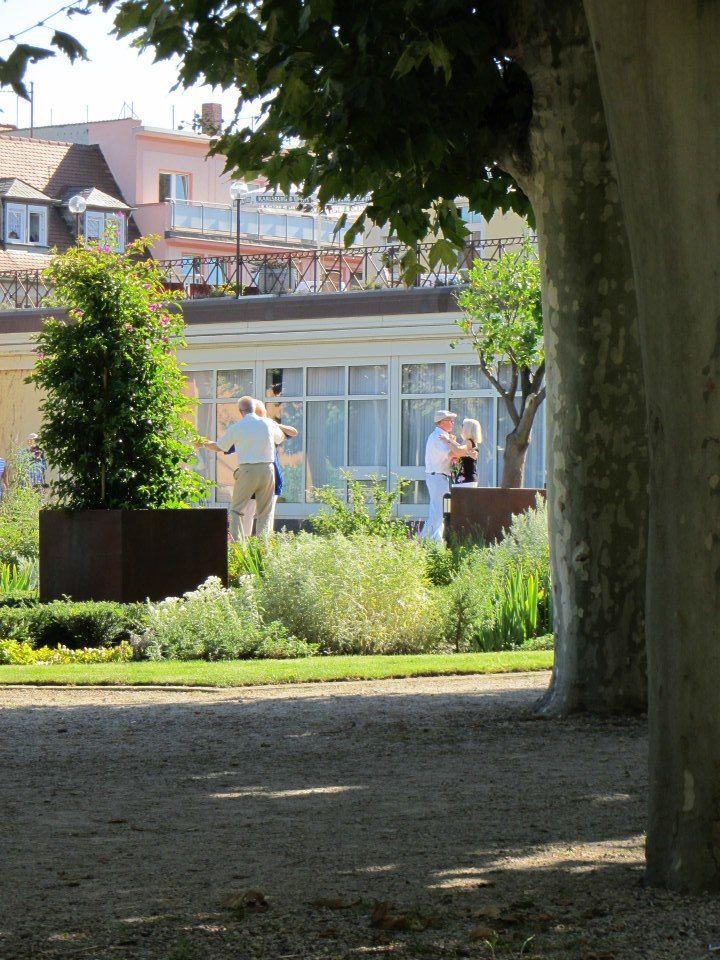 After we finished our ice cream, we walked through the park and saw some interesting statues like this one of a kid riding on a fish.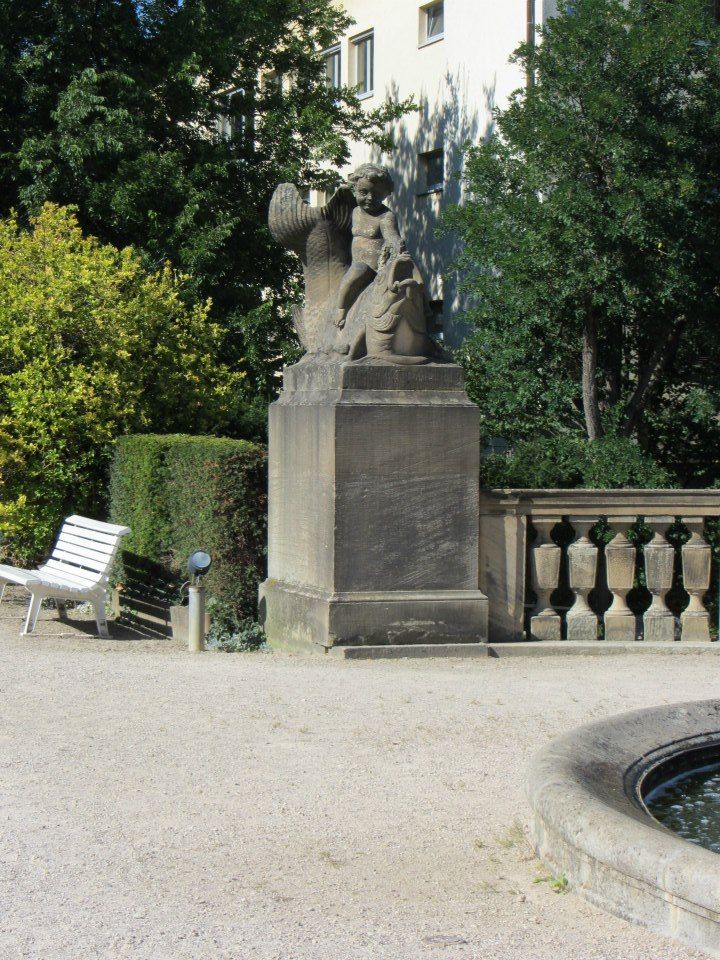 I thought this fountain area below the area we had sat in was kind of nice.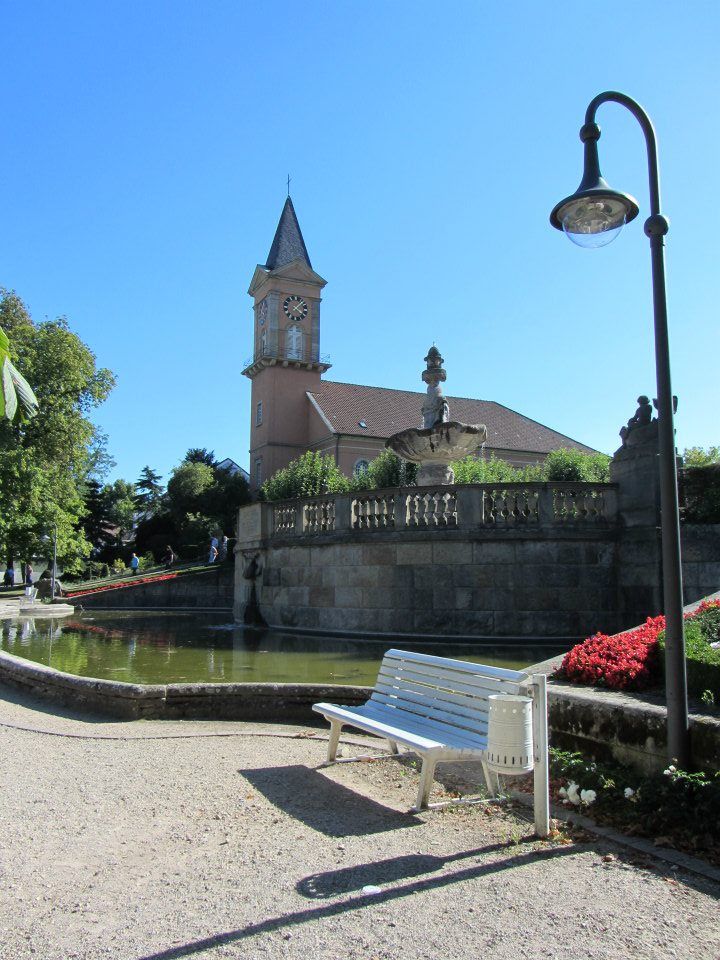 From there the park continues into a grassy area where there are a few more statues. From afar and from behind, I thought this was going to be a statue of an angel. But obviously as I got closer I realized it was a statue of two horses.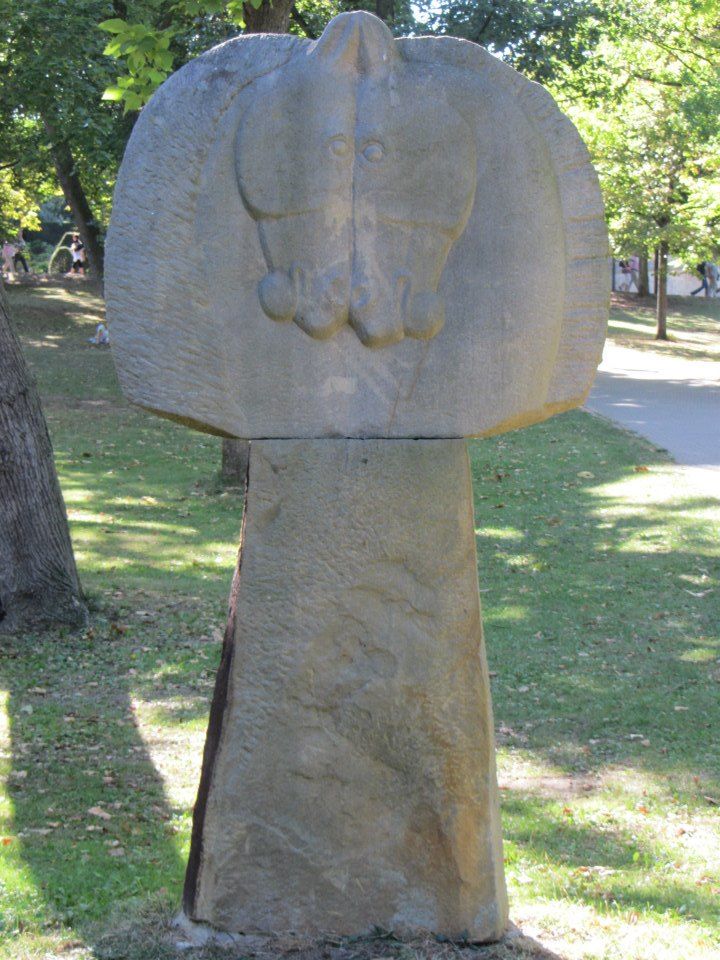 Not far from that statue is a little garden area.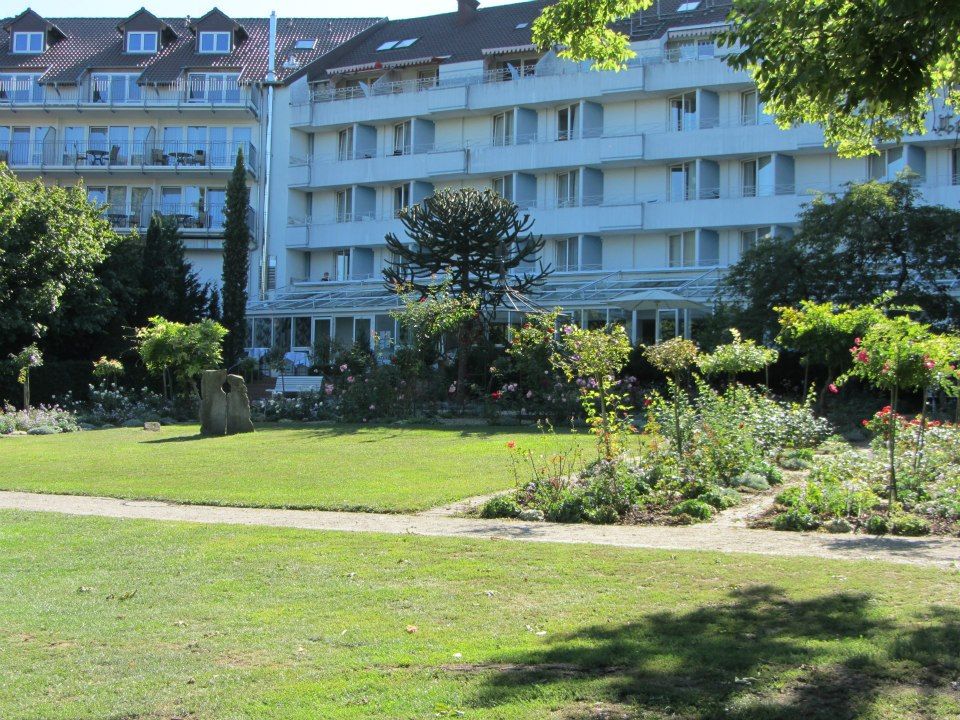 In another little park area there is a cement slide which I thought was kind of interesting as I've never seen one before. I don't imagine it would be too easy to go down in shorts, though.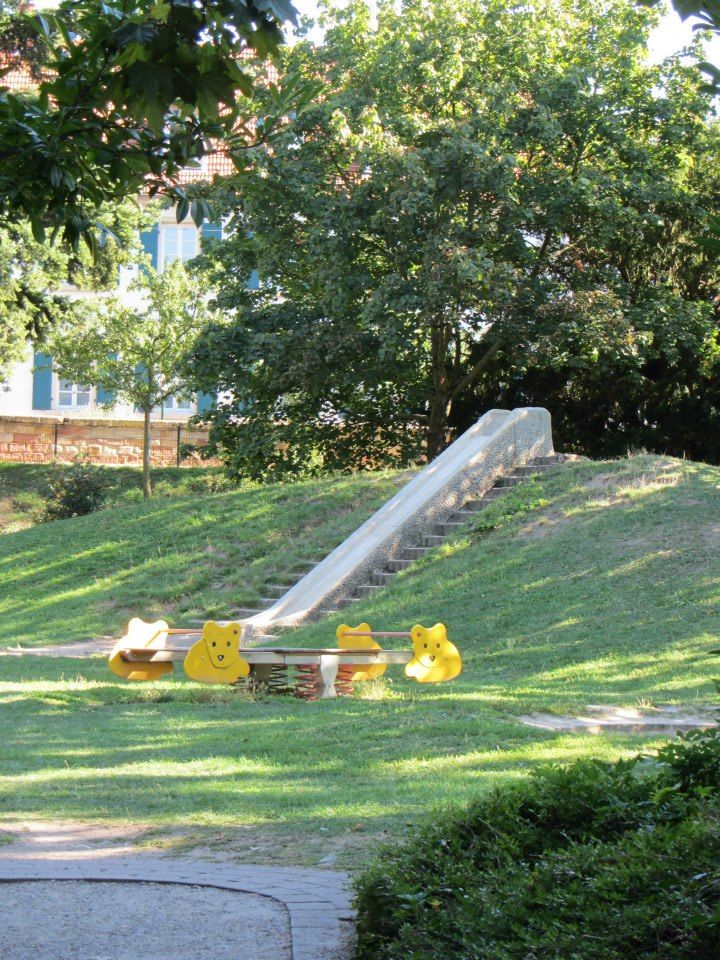 I believe this statue would say in English "Be faithful until death, and I will give thee a crown of life".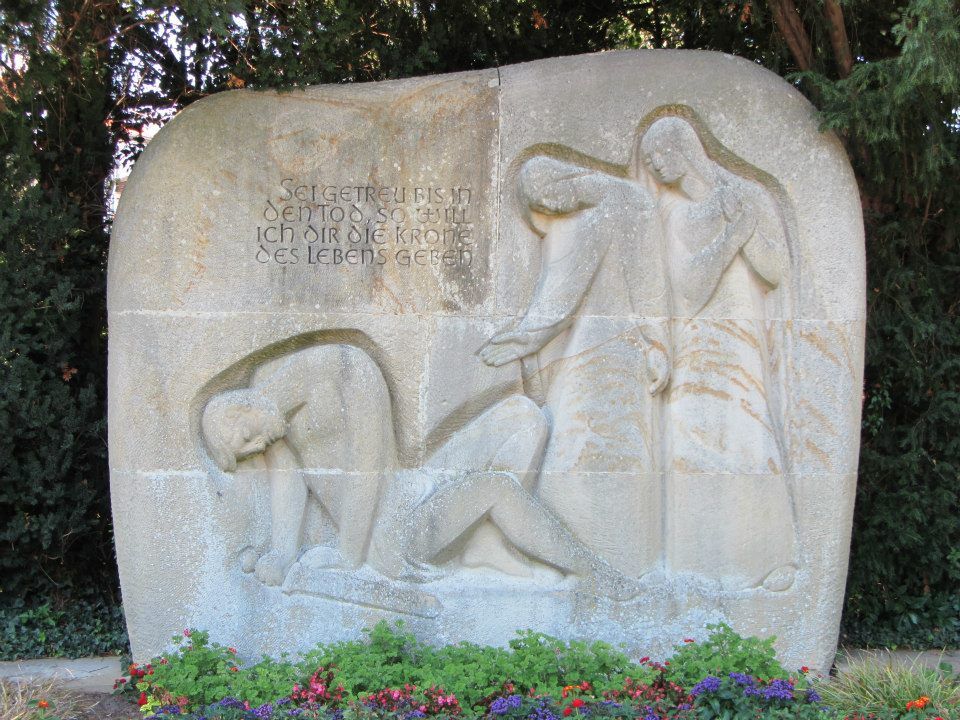 I can't remember if this plaque was near the sculpture above or elsewhere, but I remember when I saw it I was happy I could understand it. I believe it says "(to) the memory of the 274 casualties of the war 1914-1918 and the 525 fallen and missing of the war 1939-1945".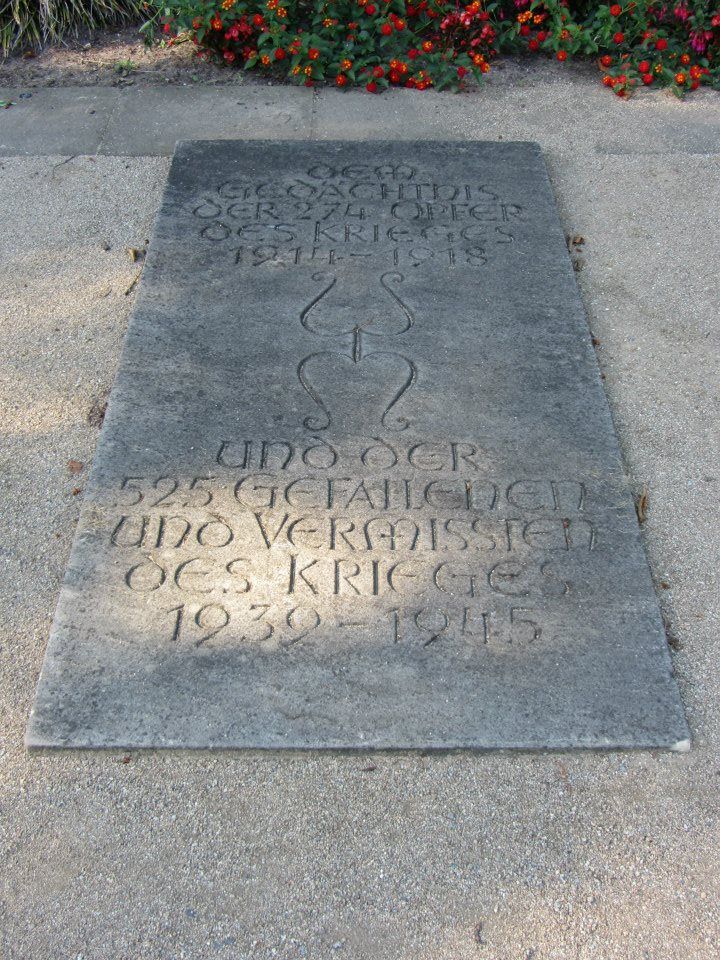 We headed back toward the festival through one of the areas with booths. On the way, there was this globe with German cities on it which I thought was kind of neat.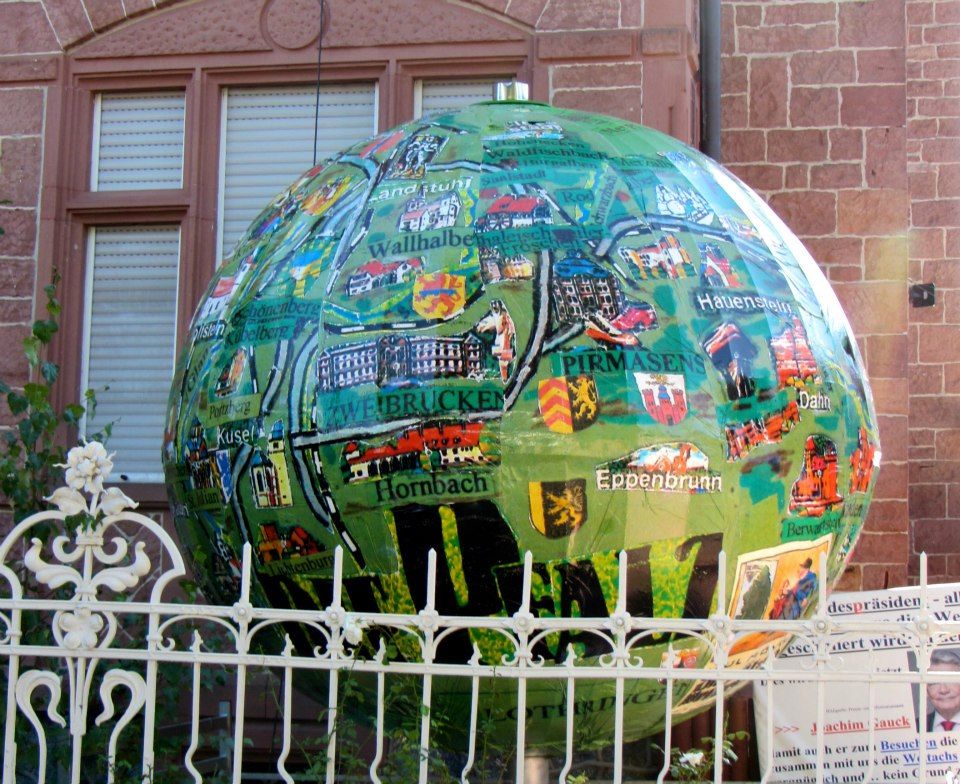 I took this picture of the Coke balloon specifically because I've heard claims that Germans don't understand me the times I slip up and say "Coke" instead of Coca Cola. So here's my proof that at least someone in Germany is familiar with the nickname.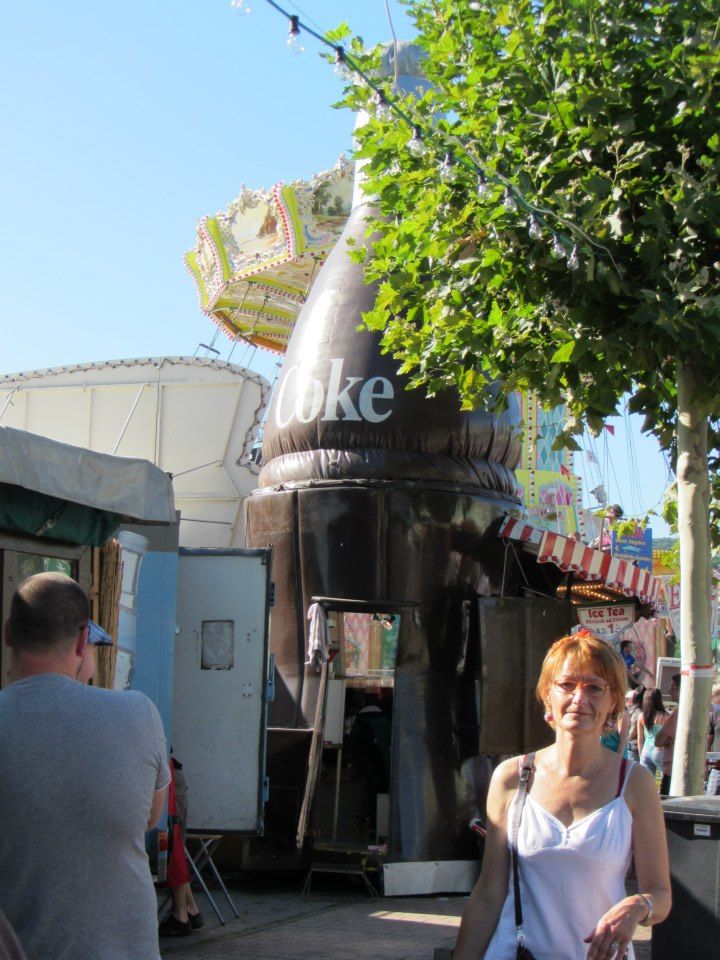 This was a little castle structure. I am not sure exactly what it's purpose was and it was behind the gate so we couldn't get closer, but I thought it was interesting.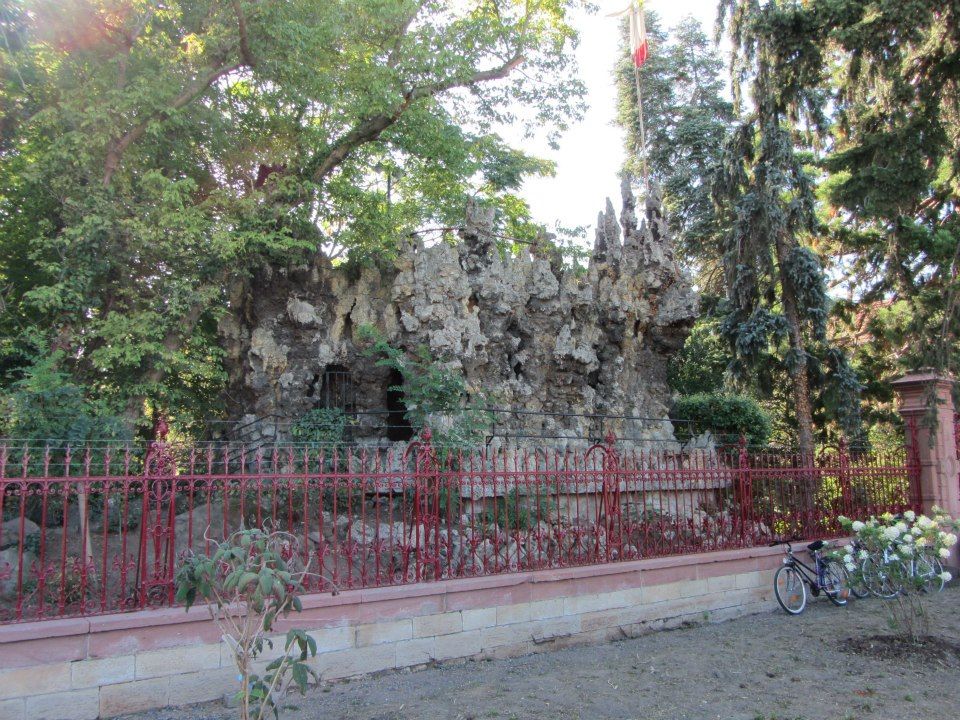 One of the booths had mugs with names on them. Tim was trying to find a Timothy mug. They didn't have one. According to a German friend of his, Timothy isn't really a name in Germany and the closest name they have is Timo, which they did have a mug for. I watched Was tun wenn's brennt? (What to Do in Case of Fire?) and there was a character named Tim so I was wondering if we might at least find that somewhere. [Update: A reader pointed out that indeed we could have if we had just looked a little to the right and up. Doh!]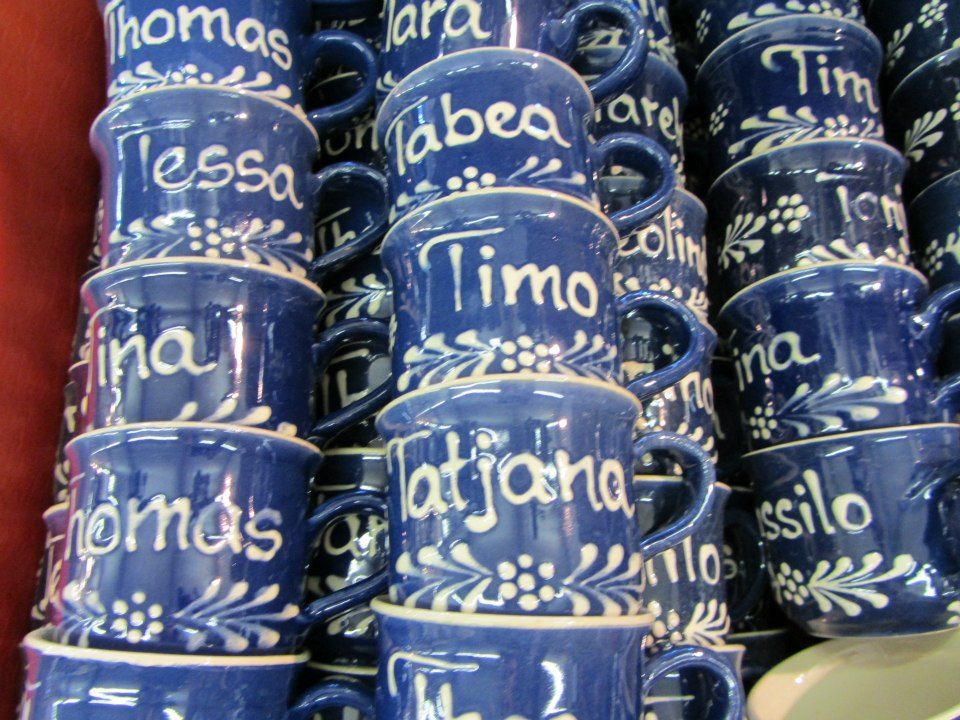 When we arrived back at the wine tent area of the festival, I took a picture of this one because I was excited to see a palm tree. I miss palm trees.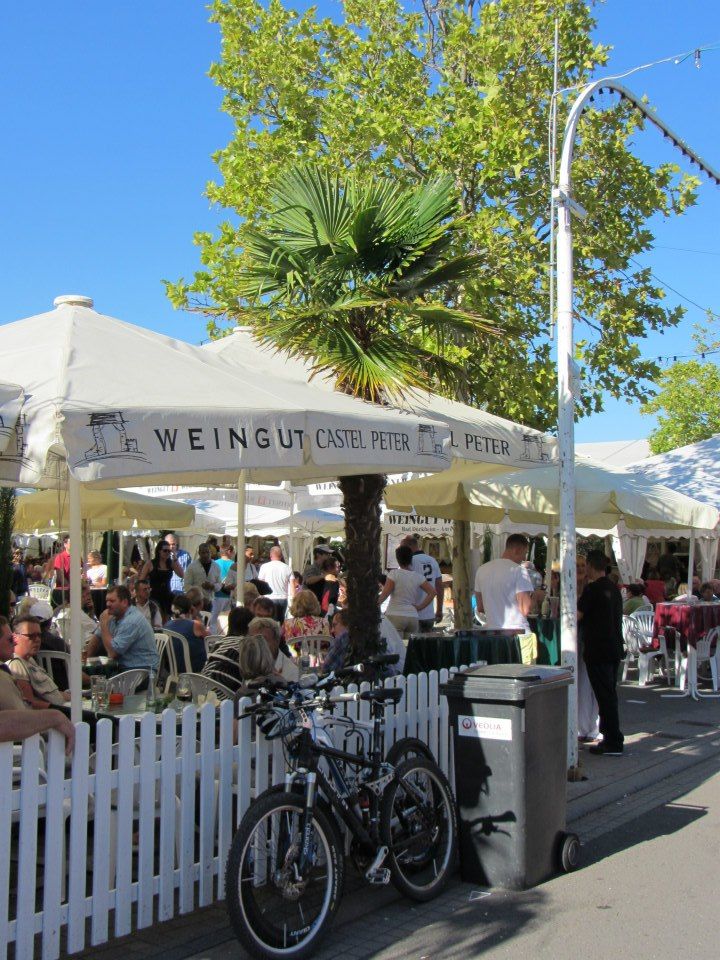 I already told you about going back to this part of the festival last time, so I'll wrap this trip up here. Next time, I'll tell you about our return trip on the second weekend of the festival.
Related Posts: