Around this time last year, I hit 100 posts and shared 10 of the most interesting search terms that have lead people to this blog. Well, today is my 200th post (hurray), so I thought I would do a reprise with 20 of the most interesting search terms since the last post of this kind. Here they are in the order I saw them:
Space marine outline
I knew this search term would have something to do with my husband since he is a fan of Warhammer 40k, but I wasn't sure which post it was from. At first I thought of this post about Mannheim because my husband bad been looking for the Games Workshop. We found it when we spotted the giant space marine in the window. I didn't include the picture (which didn't turn out well), and apparently I also didn't mention it or even Games Workshop in the post. It would have been ahead of the picture while standing at the pretzel stand if I had. Then I thought it was from this post, in which Tim talked about Games Day, but he didn't mention space marines.
Finally, I did a search to find that space marine is in two posts, this one where I mentioned playing and finishing the video game Space Marine while Tim was away for training and this one where I mentioned it in my list of completed video games from the year. Although the term ended up relating to something I did, my husband still has to do with it since he's the one who asked me to play the game (which was still fun despite me not really being into Warhammer 40k).
humping a turkey
I'm not sure why anyone would want to search for this and I didn't write about it. But I did write about making my first turkey. Pretty soon I will also write about making turkey in a slow cooker this year. That wasn't the only humping search I got. I also got…
dog+humping+other+dogs+head
I'm hoping whoever searched this was looking for a solution to or explanation for their dog humping another dog's head. I'm guessing they got here because of the first picture in this post.
i saw the most gorgeous asian woman in my dream
Three people searched for this, but I never wrote about a dream about an Asian woman. I did write last time about people searching for Asian women wearing dog collars, and there is a picture of a woman described as Asian here which I included to illustrate 'shh' for the Ruhezeit. I also mentioned people dressed up as stereotypical Asians during the Fasching parade in Mainz.
جواز سف
Freetranslation.com claims this means 'unfortunately passport' in Arabic. I am not sure what was unfortunate about their passport, and if they're searching in Arabic I doubt any of my passport posts were what they were looking for. But I've written about getting a no-fee passport and a tourist passport. In the latter post, I did use the word 'unfortunately' in the last paragraph basically because I was super busy the week I could pick the passport up and did not have an occasion to use it yet.
ingilizce sarki butnap
Google translate claims this is "english song butnap" in Turkish. I have no idea what this would be referring to since I have never used the word "butnap" whatever that is, and searching Turkish and sarki don't come up with anything either.
commissaries should only sell american products why so much foreign
Really? If there is an equivalent product in the host country (or a nearby country) why would they want to use American products they have to pay to have shipped over? Plus for some things like eggs (I have noticed ours come from Denmark), it would make them bad or close to it by the time they arrived if they came from America. I like when the commissary carries German detergent (made to work with the hard water) so I don't have to buy an American brand and use more of it. Interestingly enough I have noticed some of the German wines in the shoppette were made in Germany, imported to America, and were sent back to be sold here. Now that makes no sense to me. Anyhow, I have mentioned the commissary a few times in passing, so this could have gone to any of those posts, but I would guess it went to this one in which I talk about American products I didn't start using 'til I lived in Germany, a couple of which came from the commissary.
don't mess with polizei
Good advice…I have mentioned the Polizei a few times on this blog, but I am guessing this phrase went to this post in which I showed a picture of the Polizei at a Neo-Nazi rally that was going on in Cologne below a picture of the 'messy' side of a hotel's doorknob tag.
hot girls that play wow
I haven't written about how girls who play wow, but I did post a picture of me back when I played wow during Photo a Day for the prompt "something we don't know about you". I won't presume to call myself "hot" though.
pictures of hot women hot food cold beer
I'm not sure about the first one, but the last two abound on this blog because I take pictures of the dishes I get when I eat out (when I remember to) and, if my husband ordered a beer, it usually ends up in the picture.
nazi marching band
I don't know why you'd want a nazi marching band, and I didn't write about one. I did write about the Neo-nazi rally in Cologne previously mentioned, and when we were at the Fasching parade in Mainz I posted a video of the marching band we saw in the train station there.

cant poop overseas
The "overseas" part of this is no surprise since I use the word a lot on this blog, including in the title and URL, but I was a bit surprised about the poop part. Then I remembered I did actually write about not being able to poop, as in dogs not being able to poop where this sign in the second picture is posted.
private sex video romischer kaiser hotel
At first I was a bit shocked to see this. Then I realized I wrote about advertisements for sex hotlines on the television at Hotel Römer.
sex ın gunzburg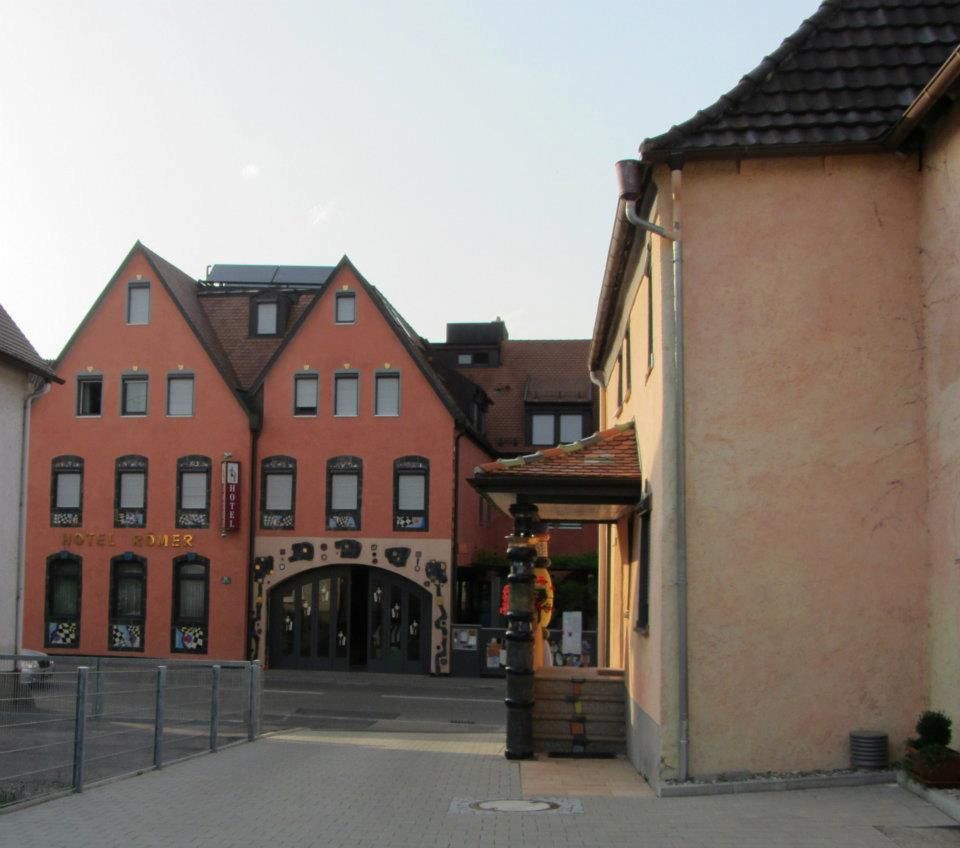 The hotel mentioned above was in Günzburg, so I imagine this phrase led to the same post. What was especially funny to me about this search term was that it came right after a search for "fun in gunzburg". I wonder if it was the same searcher trying to clarify what he or she meant by "fun".
amandapoverseas mug
I don't believe there's anyone else using amandapoverseas, so I guess this is one where they got what they were looking for. I'm curious whether they were looking for a mug that you would drink out of or if they're using the slang for face…I did take a picture of a mug from the Heidelberg Christmas market, so I'm guessing that's what they found.
guy on beach
This is one that must have come from a picture I posted on Photo a Day for the prompt "stranger".
asian bubble bath woman
I'm curious. What makes an Asian bubble bath different than any other bubble bath? I'm guessing the two people who searched for this were actually looking for an Asian woman in a bubble bath. Either way they're out of luck as I haven't posted about that. I have posted pictures with 'Asian' in the description (see above), but not in a bath. I did post a tip for using a bubble bar without having to crumble it though.
anyone ever met a spouse on facebook
A couple people wanted to know this, and the answer is yes. I met my spouse on Facbeook, and I wrote about it here in response to a question posed by Laura of German-American Abroad as part of here challenge called "The Game"
winey wine bad dürkheim
I just thought "winey wine" was funny. I wrote a few times about Bad Dürkheim, which we went to twice for their wine festival, the Dürkheimer Wurstmarkt. So of course there were also a few mentions of wine.
gustav (here there be dragons
I thought this was interesting as I don't think anyone else has gotten here looking for dragons, but it's not one that's wild and crazy because I did write about dragons in Worms in a post titled Here Be Dragons, which is similar to their search phrase. I am not sure which Gustav this person was looking for, but in the post I also mentioned Gustav Nonnenmacher who created the Wheel of Fortune fountain in Worms.
I hope you've enjoyed this look at some of the search phrases that have lead people to my little corner of the blogosphere. However you got here, I'm glad you're here and hope you'll stick around to join me on my adventures.
A note on Amazon links: I am a participant in the Amazon Services LLC Associates Program, an affiliate advertising program designed to provide a means for sites to earn advertising fees by advertising and linking to Amazon.com.
Related Posts: