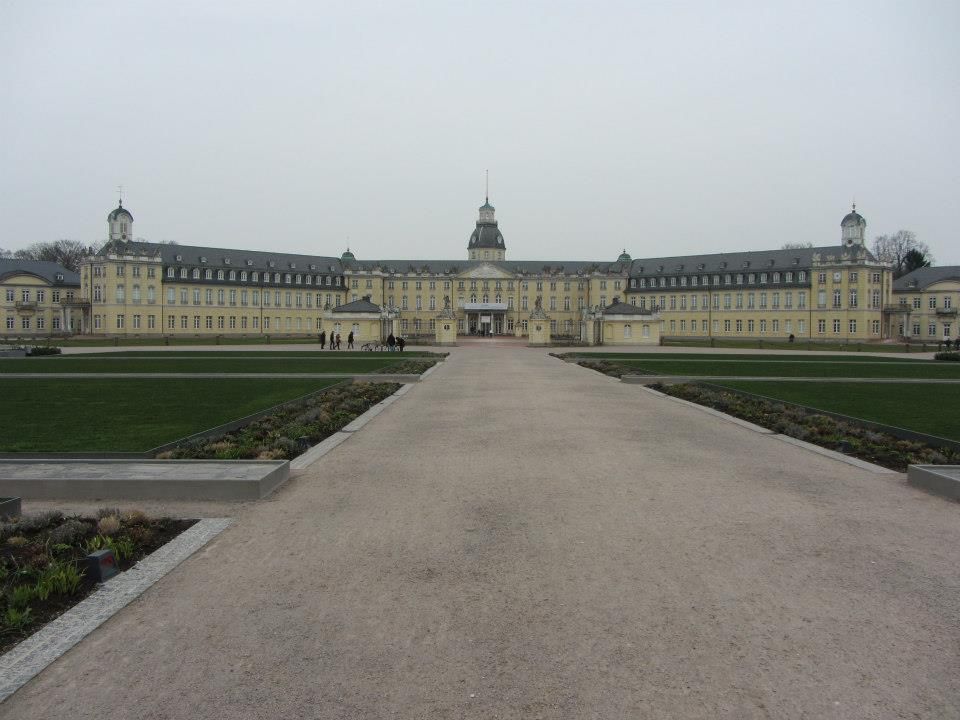 Toward the end of March, we went to Karlsruhe. We parked right near Schloss Karlsruhe (Karlsruhe Palace), so that was the first thing we went to. I had not realized that there was a museum on the inside of it. Inside the museum, there was a turm (tower) for people to go up to and look out over the palace grounds. A curator directed us to go in a door, so we did, not really knowing where we were going. After 165 steps we got to to the top. This was the view, first from straight on, then to the right and left.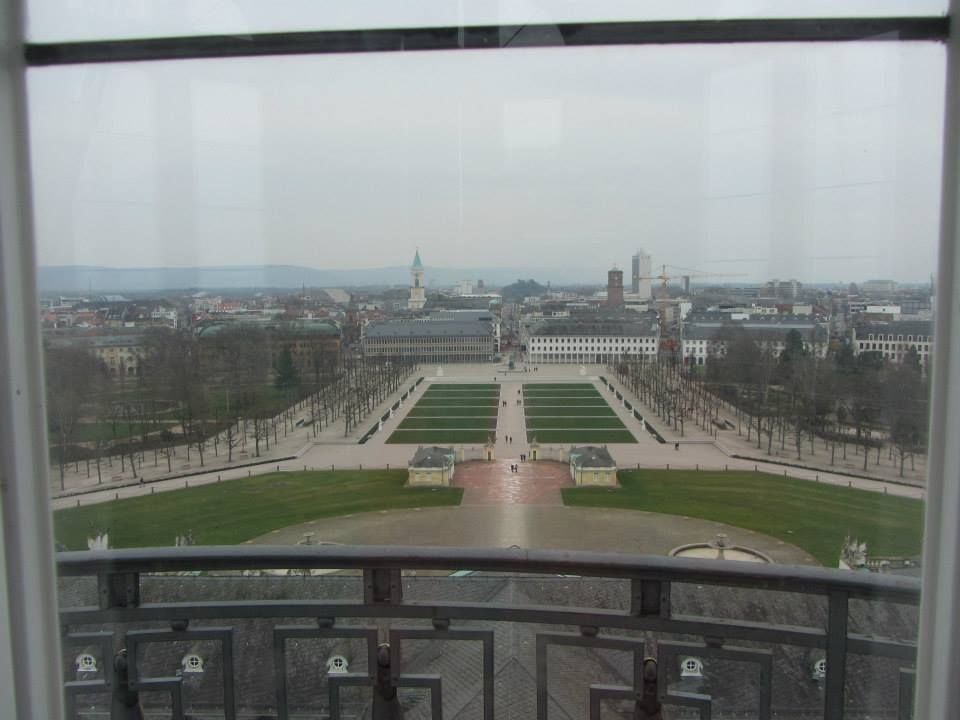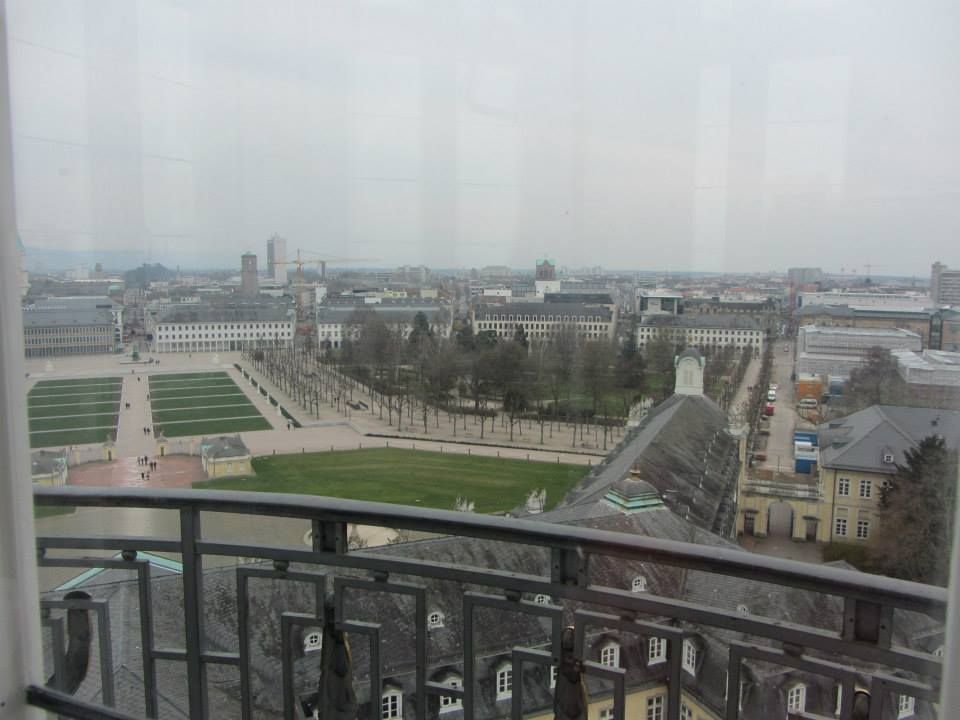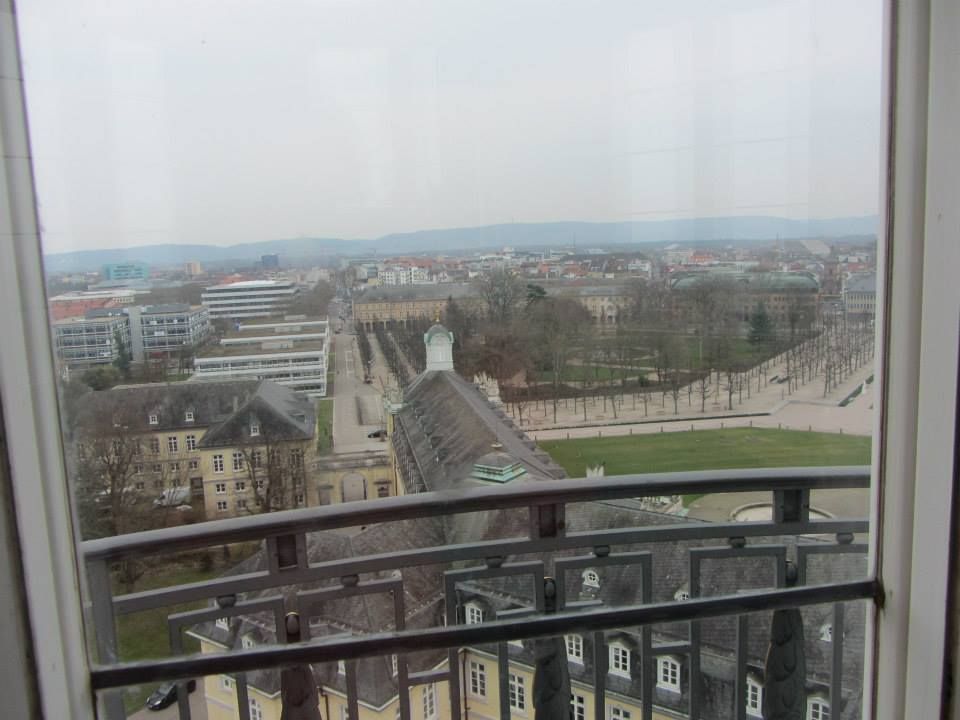 Before going to the very top there was also a level with more windows and some art with the history of the Tulip Girls. We came back down a small spiral staircase and hung out on that level for a little bit. Here is a view out one of the windows there.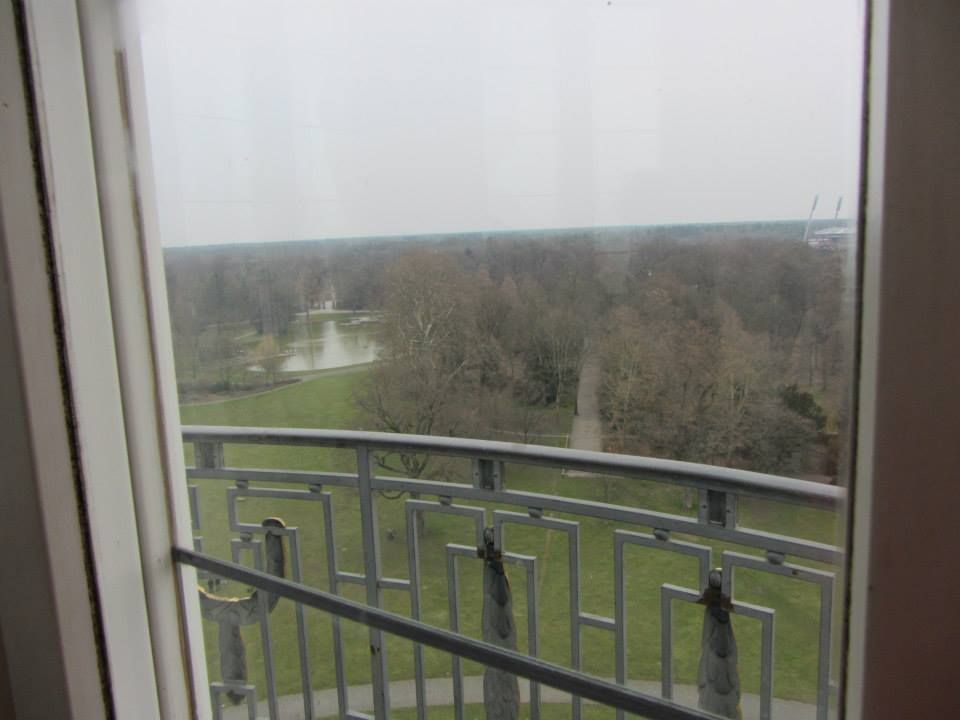 Then we went back down the rest of the stairs and explored the rest of the museum. Pictures weren't allowed there, which is unfortunate as there were a lot of cool things. At one point I saw an owl I thought looked familiar. I walked over and realized it was the owl from Schwetzingen's garden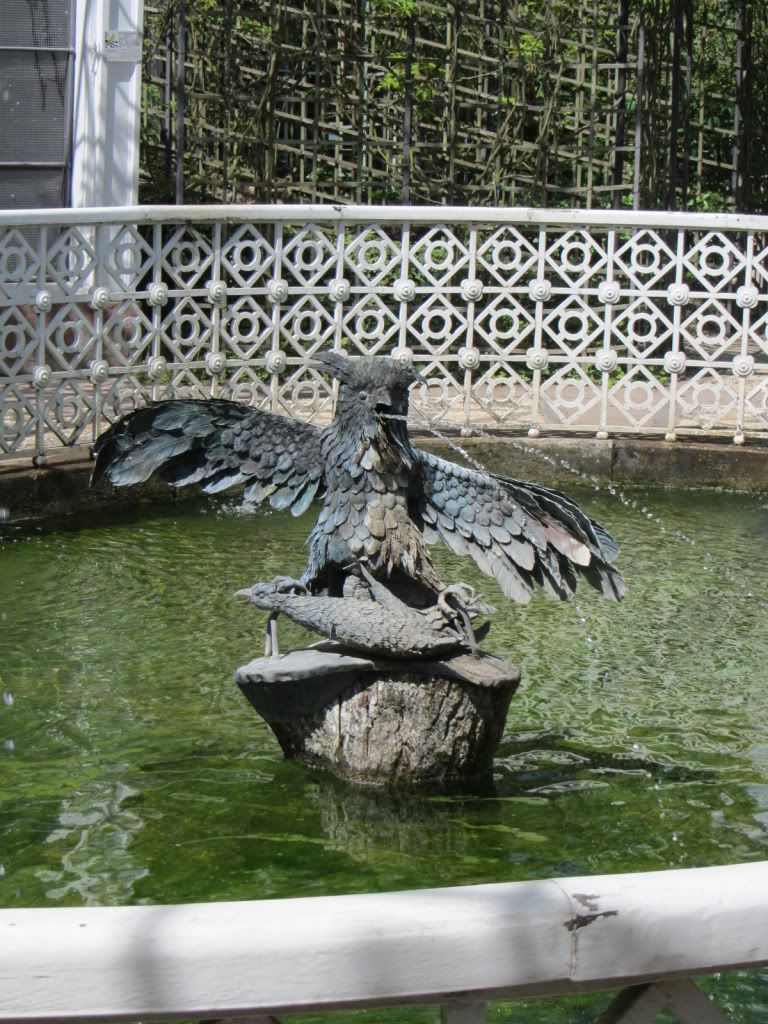 There was also a crocodile gargoyle I thought was cool. Tim was impressed by a desk lined in gold. We saw many weapons, including swords with intricate hilts and guns with detailed inlays. According to the museum site, which shows some of them, they belonged to the Margraves of Baden. There were also a lot of artifacts from the Holocaust in one area. One thing I remember was uniforms from some of the concentration camps, which was sobering. I was surprised to find something funny there as well: a Hitler pincushion where the pins were put into Hitler's rear.

Overall, Schloss Karlsruhe was pretty cool to see. Tickets were cheaper to see the castle than the garden in the back, so we didn't go out there. There were also a garden area in front of the palace, but since it was cold outside there wasn't much to see there. The only flowers were these off to the side of the palace.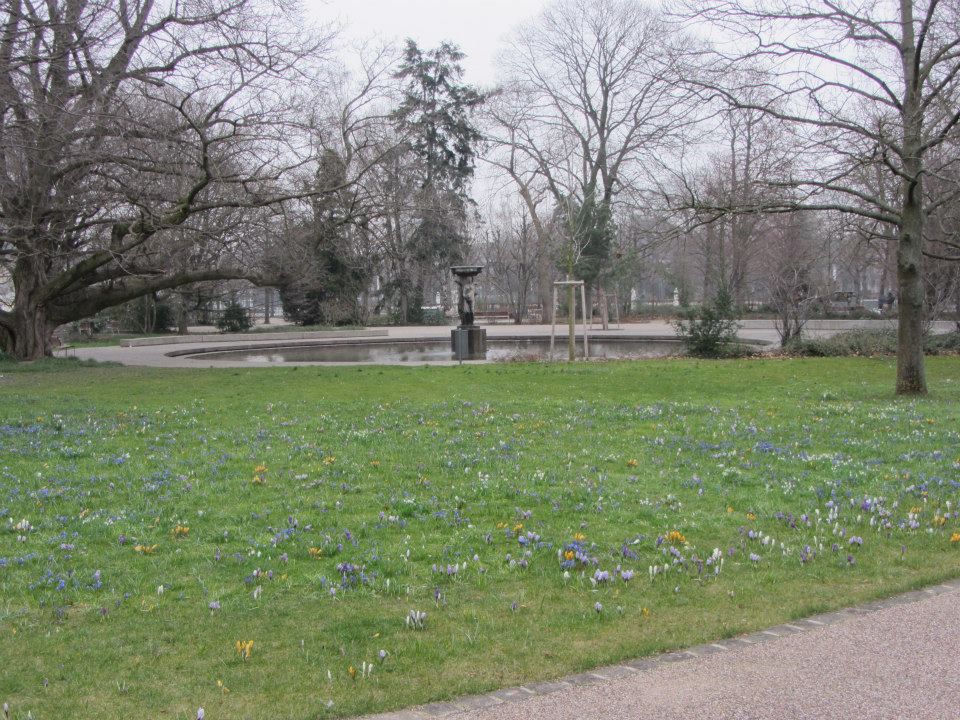 There were also some statues outside the palace. I think this one is supposed to be Hercules fighting the dragon.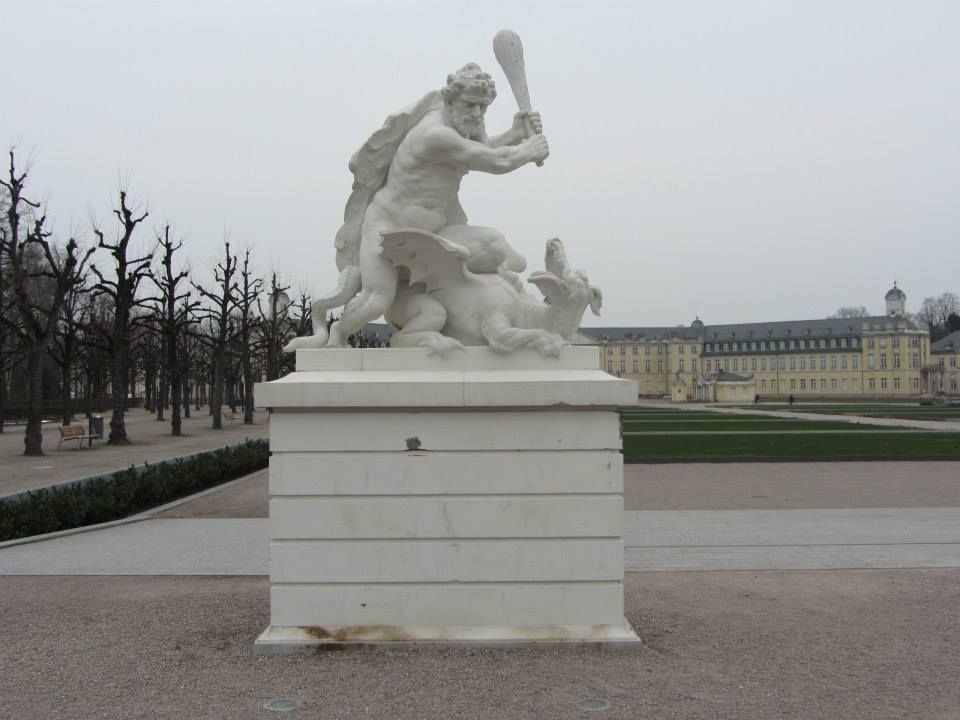 This is the statue of Karl Friedrich.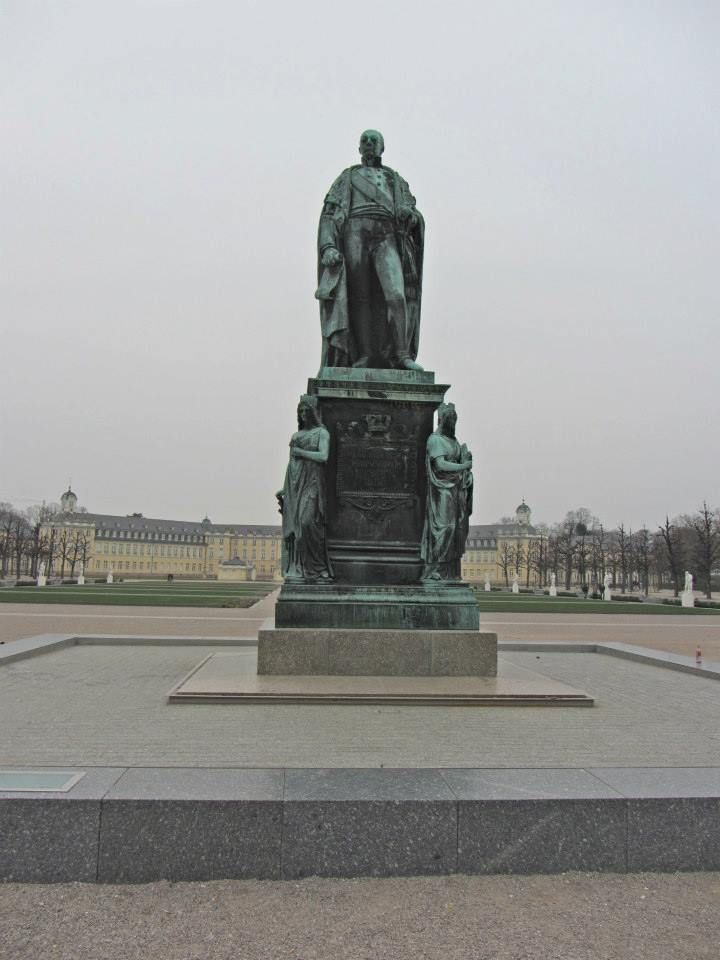 After touring the palace, we walked around the city for a bit. We mostly walked streets lined with shops. This ended up being the only picture I took, which is of the Karlsruhe Obelisk. I've read that this is a monument to the constitution of Baden.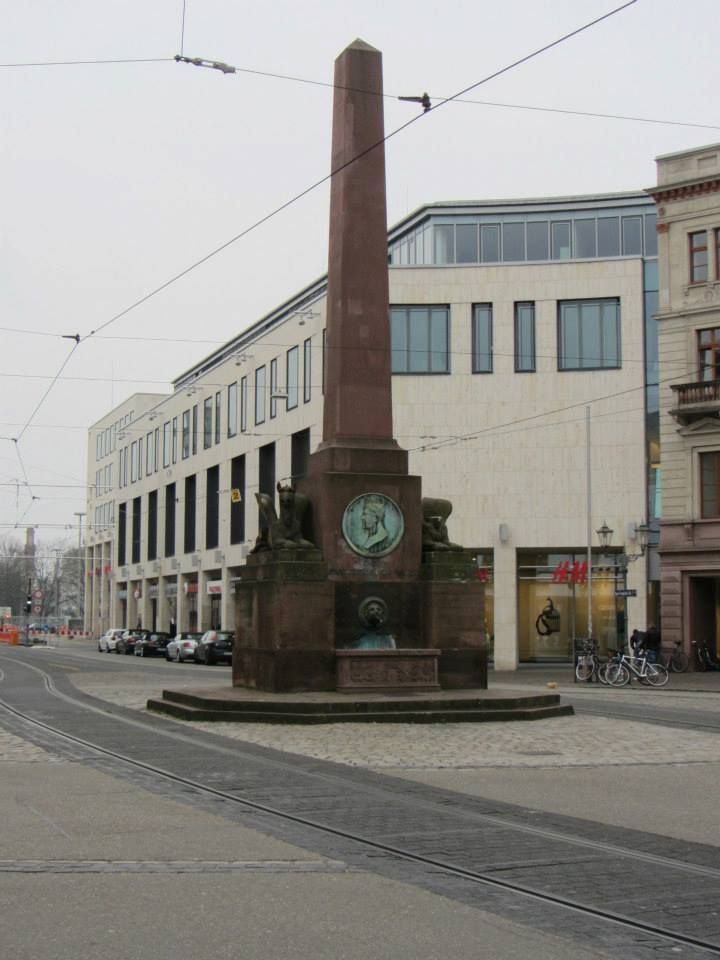 Unfortunately we didn't get far before it started to snow, so we didn't wander long before we decided to head back to the car. Perhaps we'll go back another time.
Related Posts: