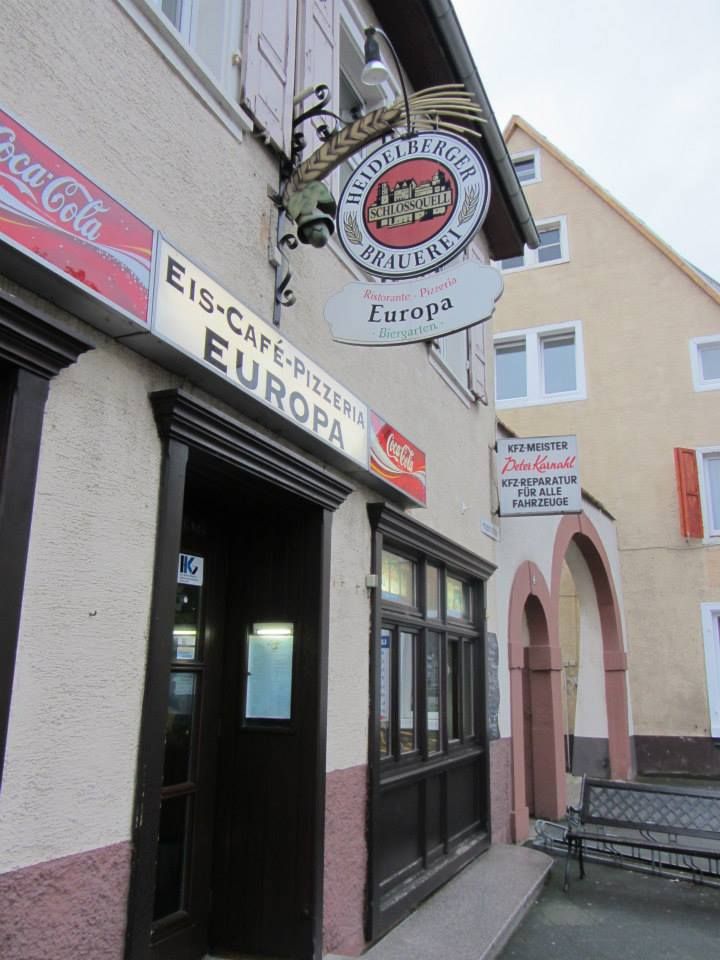 Although we had known for awhile that we would be moving to Kaiserslautern near when the garrison in Heidelberg would close down, we didn't know exactly when. Eventually we found out it was going to be at the beginning of June. A friend I worked with turned out to be leaving around the same time, so we had our farewell dinner together at the end of May. Another coworker had suggested Europa Pizzeria and Eis Cafe, which I'd never been to, so we decided to go there.
While we had been given some landmarks to look for, I'm glad we used the GPS as it was not in a location I would have expected. Apparently, there is parking at a church down the street, but the coworker who told us that later told us that it doesn't look like a church if you don't know what you're looking for, and we hadn't seen it. We ended up finding parking on another street nearby, so it wasn't a big deal.
The picture above is the view of the outside as I was walking in. You can see a full view of the outside as well as most of the inside on their website. When we walked in, they had a table waiting for us, and the guy spoke English for us off the bat. I noticed these pictures on the wall. I'm not sure who the rest of them are, but I thought it was kind of funny they had one of Freud. If you look at the picture of the inside on their site, it looks like it was taken near where our table was looking toward the door.

When trying to decide what to get, I asked him the difference between the lasagna el forno and another one and he said that el forno is baked but there were several on the menu so which was I talking about? I rephrased that I wanted to know the difference between the lasagna el forno and lasagna Europa, which seemed to be a difference of only one ingredient I didn't recognize. It turns out the only difference was the addition of peas and about 50 euro cents, so I opted for the lasagna el forno which was about 7 euro.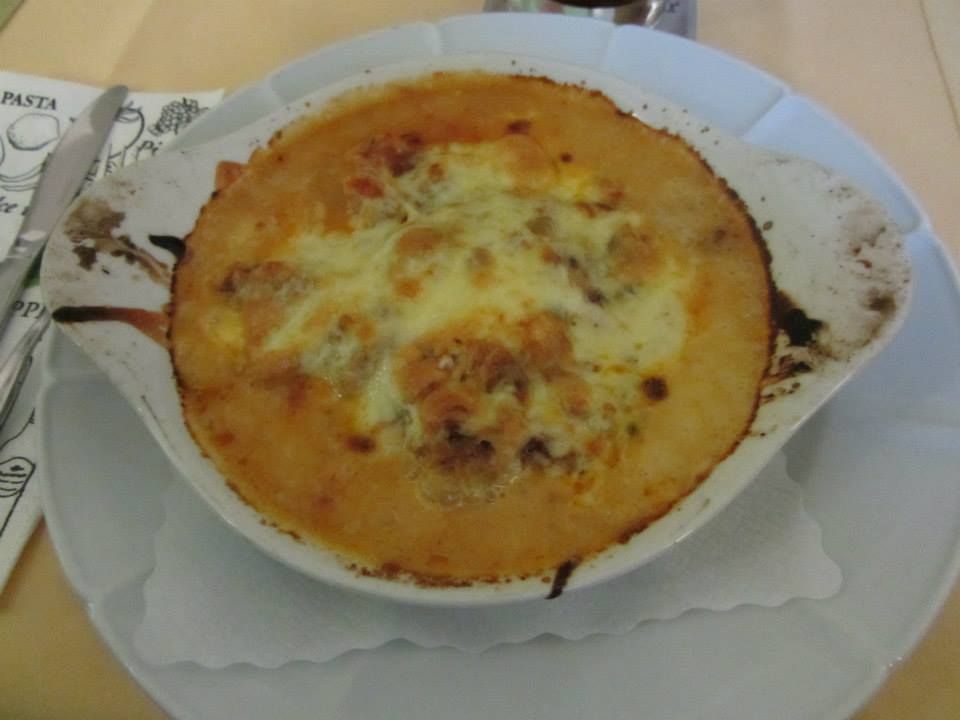 I also ordered tomato pizzabrot (pizza bread) while my friend ordered one with olive paste. I think hers was better, but neither were bad, and they were each about 3 euro.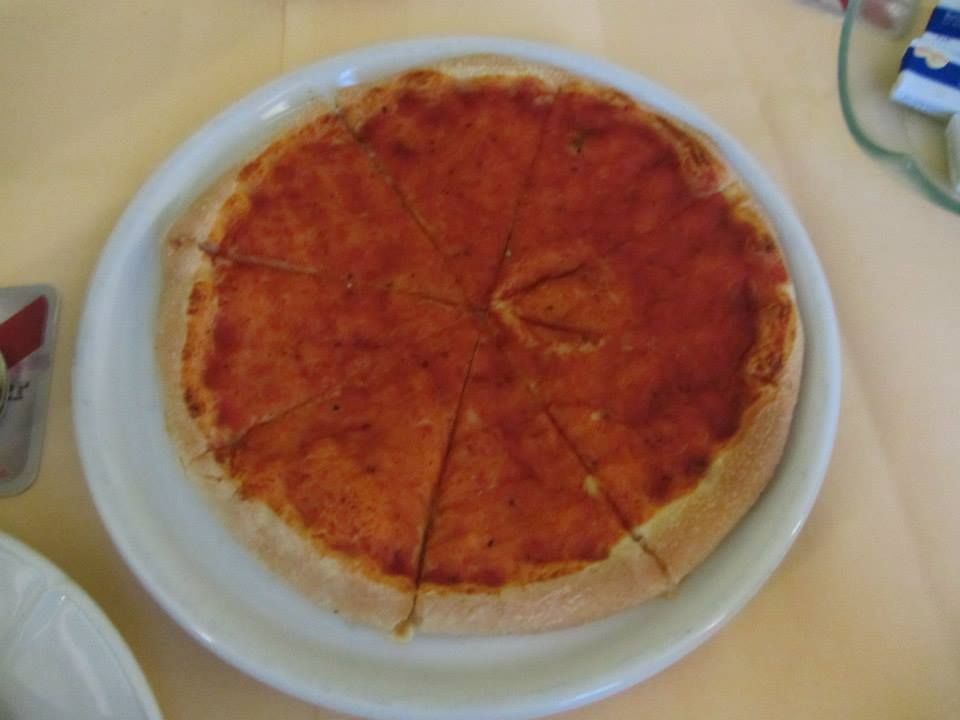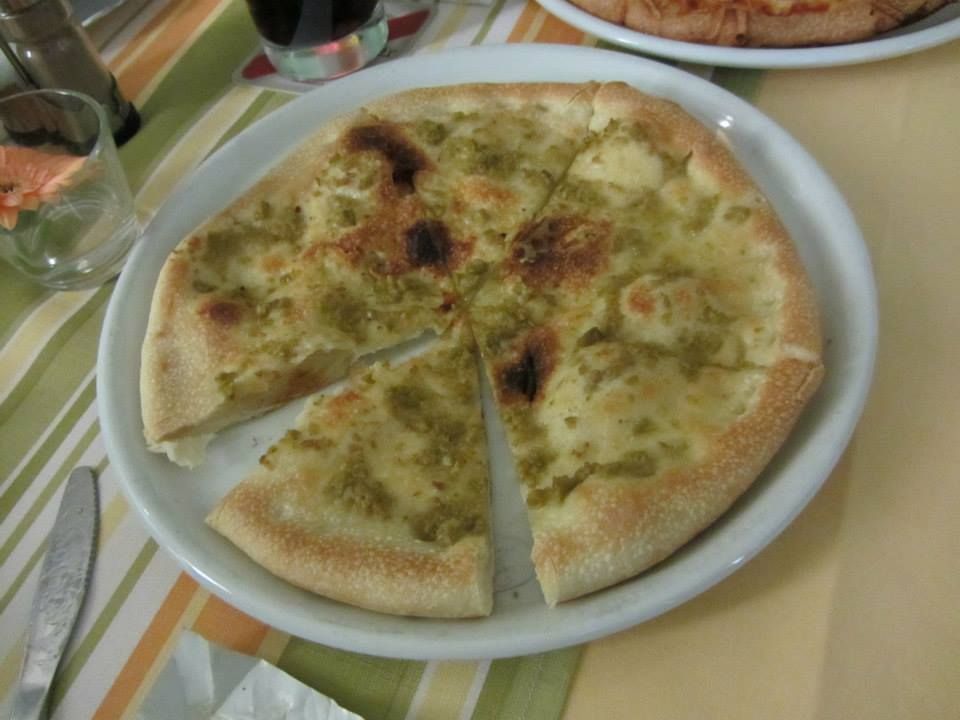 For dessert, I had Apfelstrudel, which was very good and obviously made fresh.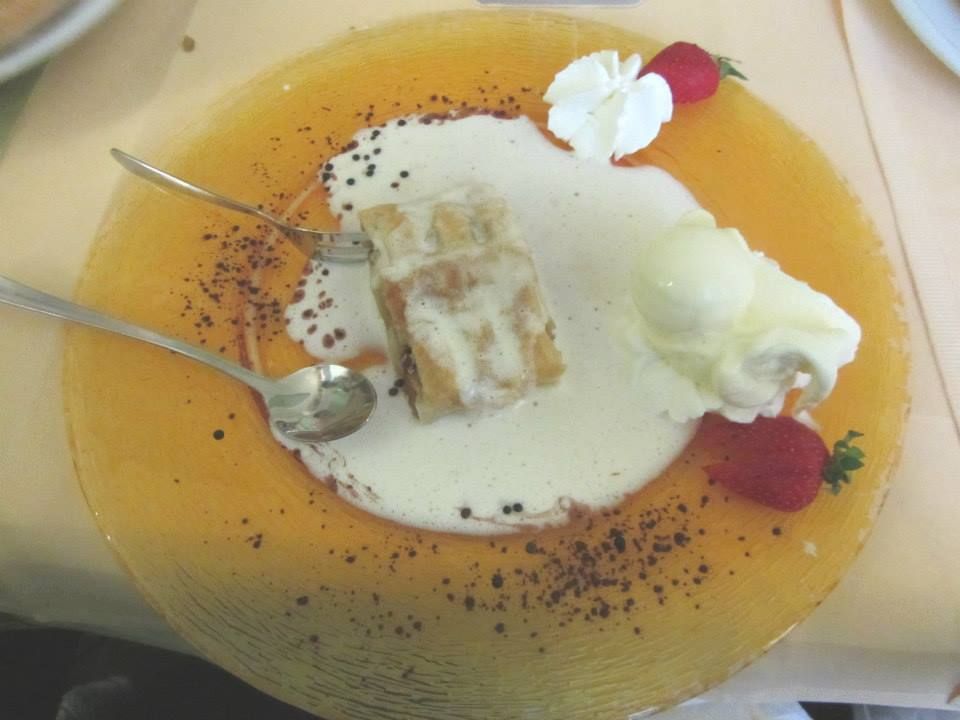 A coworker ordered Spaghetti Eis, which was the first time I'd seen it in person. In pictures I'd seen before, it looked like frozen spaghetti with a topping and not very appealing, but it turns out that it's actually just vanilla ice cream run through a machine to make it look like spaghetti. I think he said that the topping is a raspberry sauce. I will probably try it next time I see it on a menu.
I don't know if it's always the case or if it was just because we had a group, but there was a 19% charge added to the bill. I figured it was like a gratuity in the states. A coworker clarified that it's actually a tax and you can deduct it when you file your taxes if you want to. I asked if it was a tax in lieu of a tip or if I should tip also, and he said that it's meant as a tip. My whole meal came to about 17 euro including that. I don't think I've ever gotten an appetizer, an entree, a dessert, and a drink for under 20 euro before including the tip, so that was pretty cool. Overall I think it was a good recommendation, and I'm happy we went there.
If you want to go, here's their info:
Eiscafe Pizzeria Europa
Hegenichstr. 4
69124 Heidelberg
Phone: 06221 / 78 56 21
Their hours are here.
Related Posts: