Since most of what we owned was packed on the truck, I spent the night before moving day watching television from my computer. The one thing I remember was watching Game of Thrones because it was The Rains of Castamere (The Red Wedding episode). Even though I knew something was up as soon as the doors shut and the music started to play, my reaction pretty much looked like this girl's, except I think I used one hand.
The movers were coming bright and early, so we had to get up at about 0600 on Patrick Henry Village in Heidelberg to go to our new place on Vogelweh in Kaiserslautern. Originally we were going to take some of the we were going to move with us but didn't get up in time. We had to come back in a few days anyway to clean and turn over the apartment, so we decided to just take it with us then. (That was quick and painless, aside from the inspection guy being an hour late, so I'm not going to do a post on it. He just checked to make sure we had left the government furniture we'd borrowed and did a quick scan through the house. He said he'd lock up, and we left).
On the way to Vogelweh is this bridge, which is apparently for animals to be able to cross the highway.
The dogs did well on the car ride and even seemed to enjoy themselves. Here is Gir trying to squeeze her way into the front.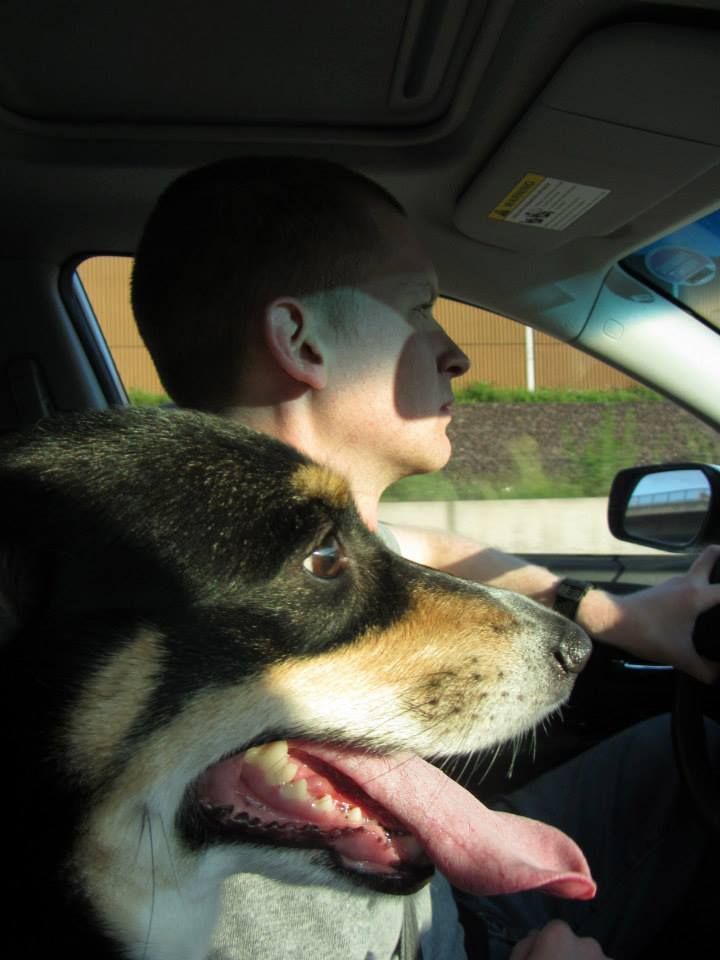 When we got to our new apartment, I took pictures while nothing was in it. This place is awesome compared to the housing in Patrick Henry Village, which still wasn't shabby. Here is the view over Vogelweh Family Housing from the balcony.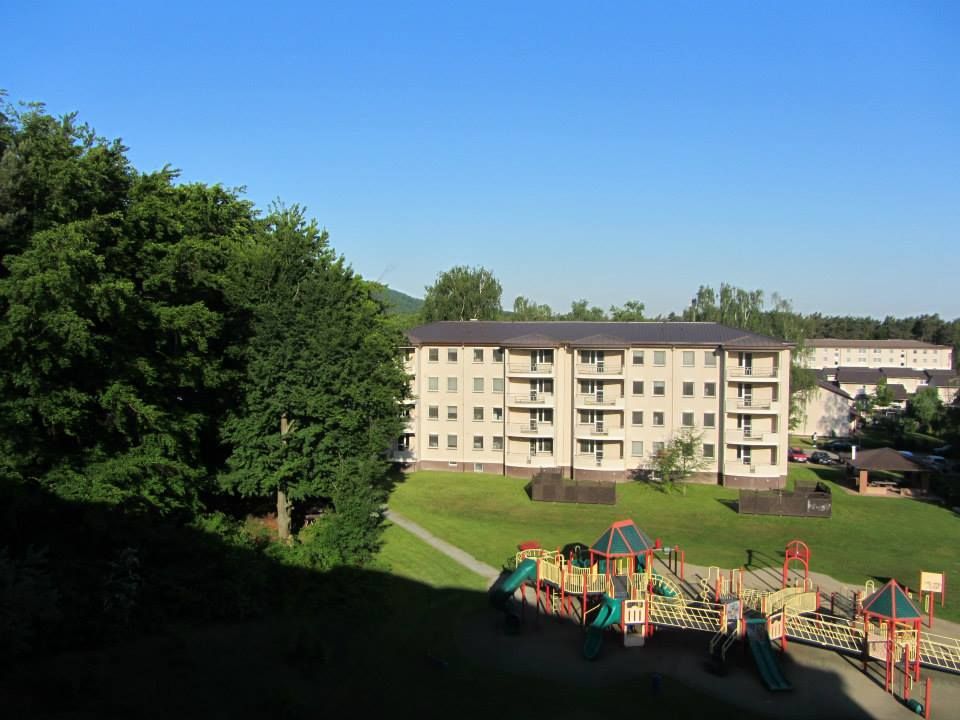 This is the living room from the corner facing the kitchen.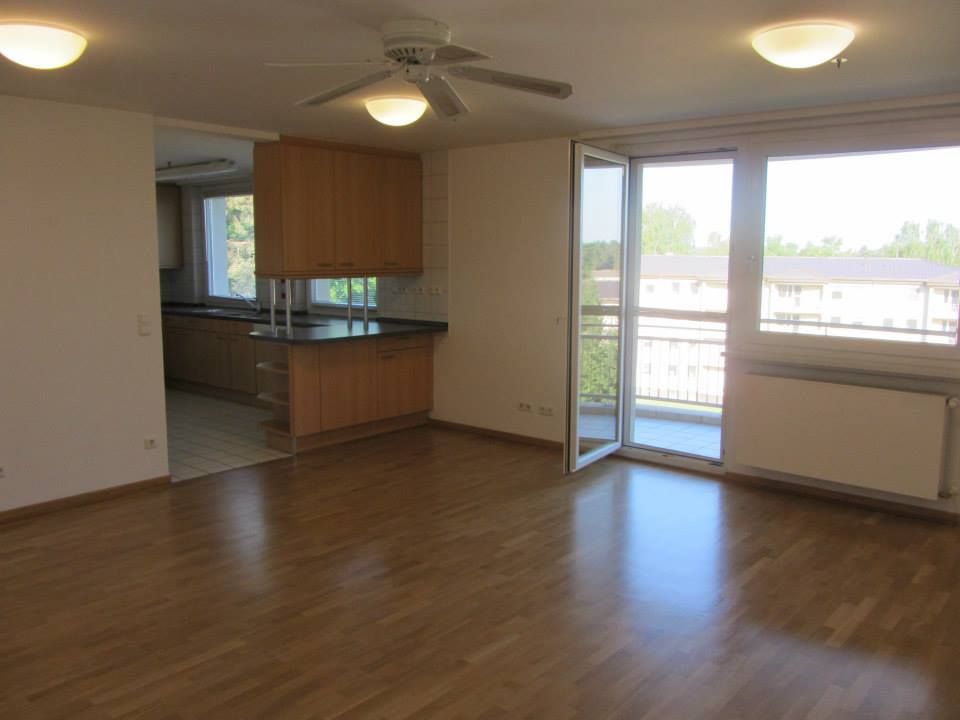 This is the kitchen from the living room.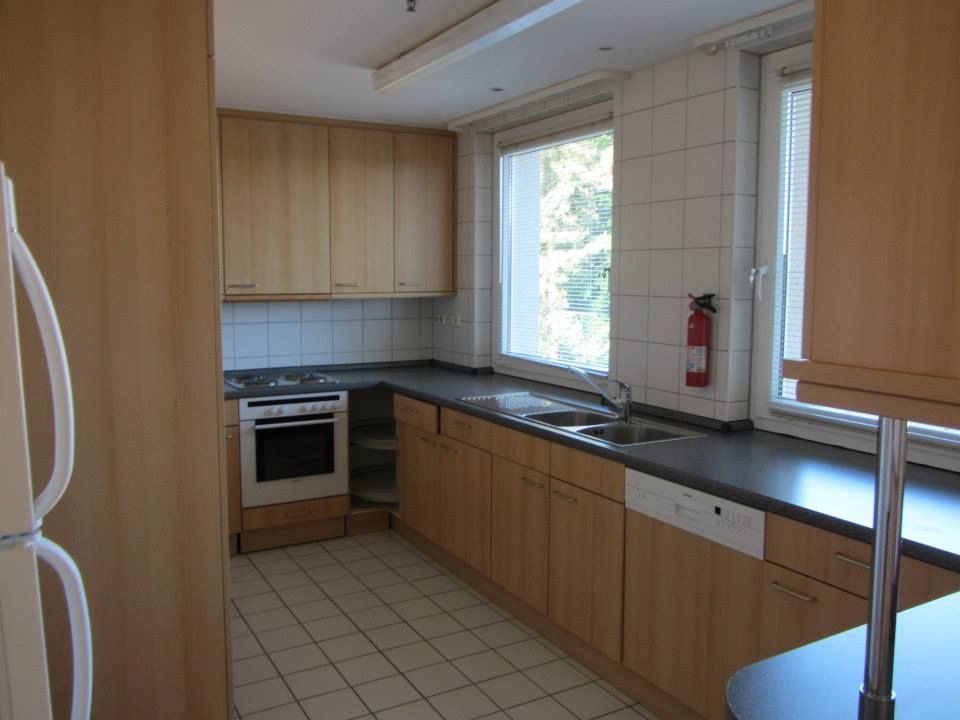 This is the master bedroom from the window. The row of closets gives us much more storage room than we had at Patrick Henry Village. There's also a linen closet built in the hallway, which we did not have before.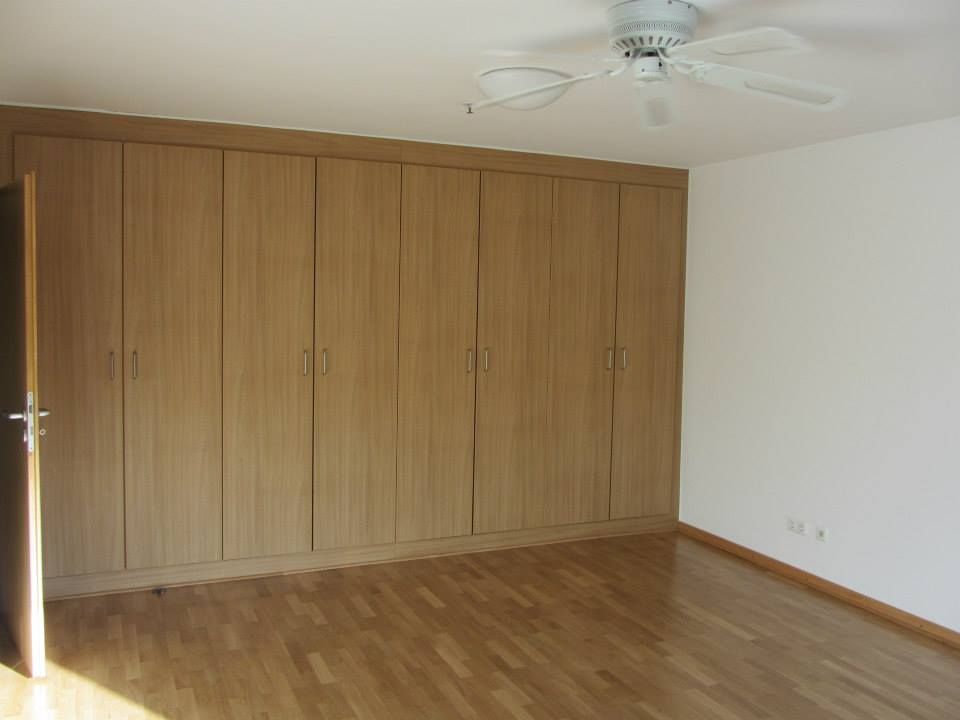 This is the master bedroom standing in the furthest corner from the door and facing the windows.

This is the second bedroom, which also has a lot of storage, viewed from the window.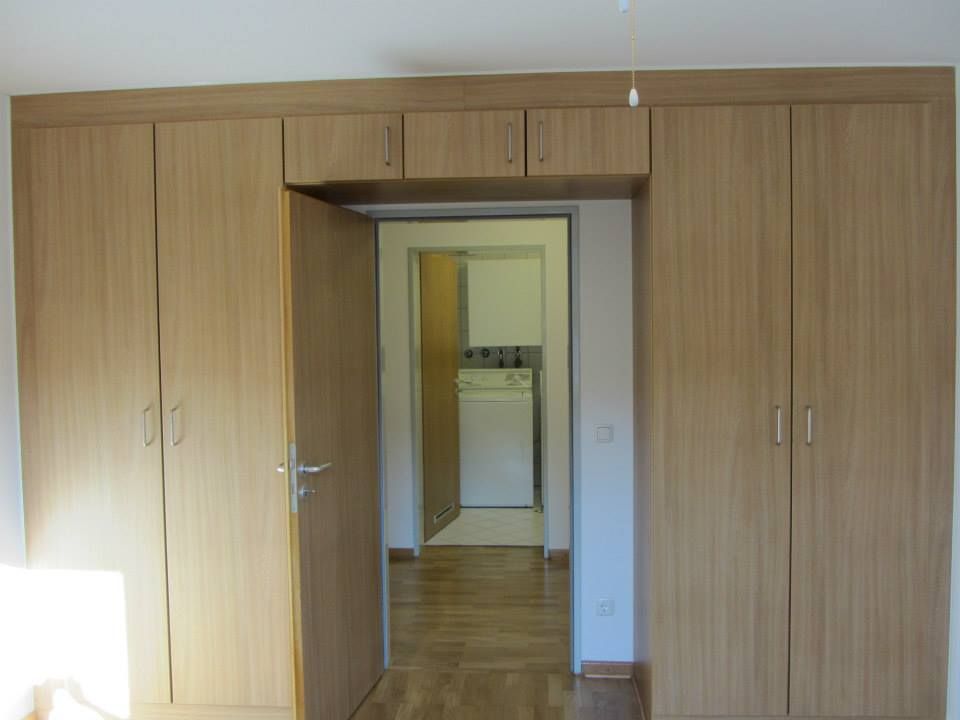 This is the second bedroom taken from near the door, facing the window.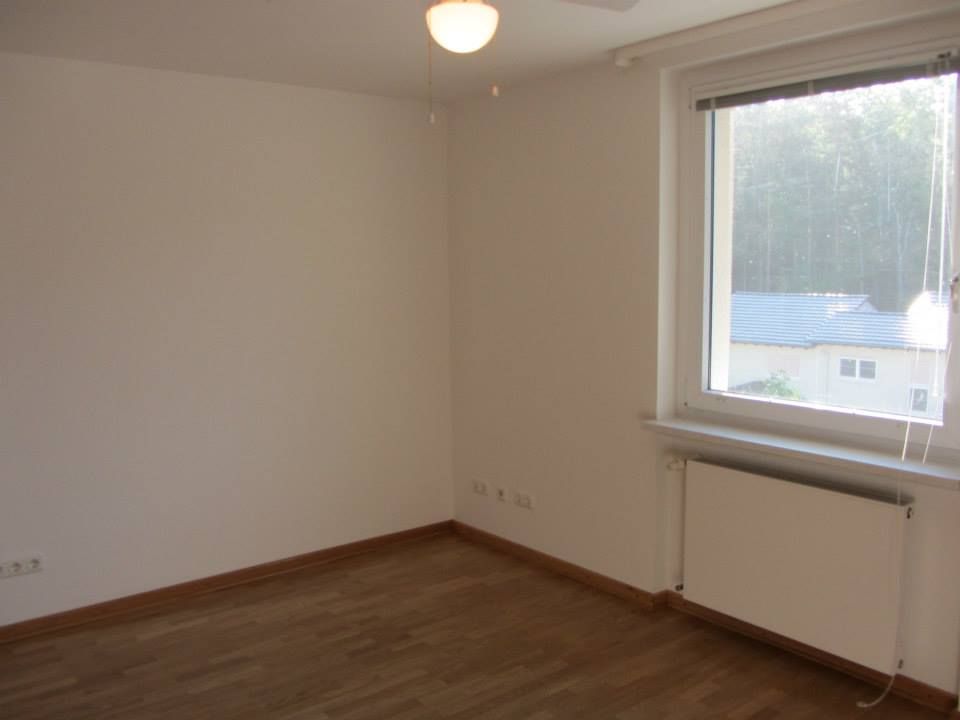 This is the bathroom.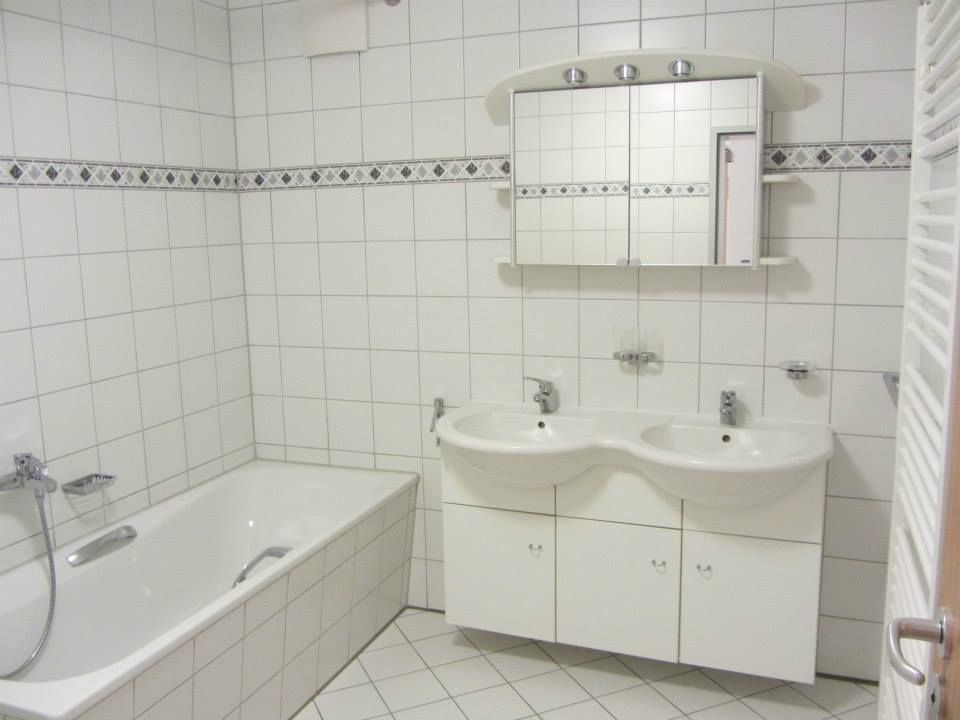 This is the utility room next to the bathroom.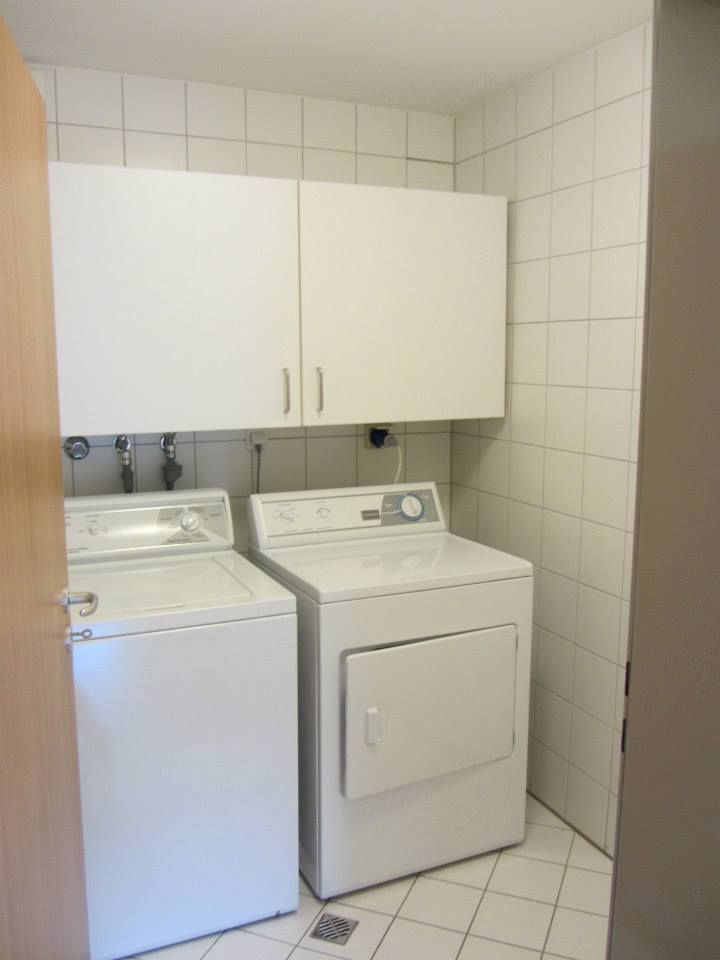 The movers bringing stuff in was pretty uneventful. I kept the dogs in the bathroom again but I felt bad because it was a strange place and they definitely weren't happy with it, so I brought them out on a walk a few times. The first time the movers seemed happy to see me taking them out (I think they don't like locking dogs up, but I don't like dogs running off). I kept them on the leash and let them be with me part of the time too.
When I didn't have the dogs, I tried to get stuff unpacked. The lady the day before had said to call them when we are done unpacking and they would come get the boxes. We didn't want to have boxes all over, so I got through as many as I could while they were bringing stuff up. I think I got through about two dozen and they took what we had gotten through with them. This was good as I misplaced their information and we never ended up calling them back.
Unfortunately it seemed like as soon as I was occupied the movers stopped following the labels on stuff (which were theirs and written in German, so I know they knew where they went). A LOT of stuff meant for the master bedroom ended up in the living room, but it wasn't too big of a deal.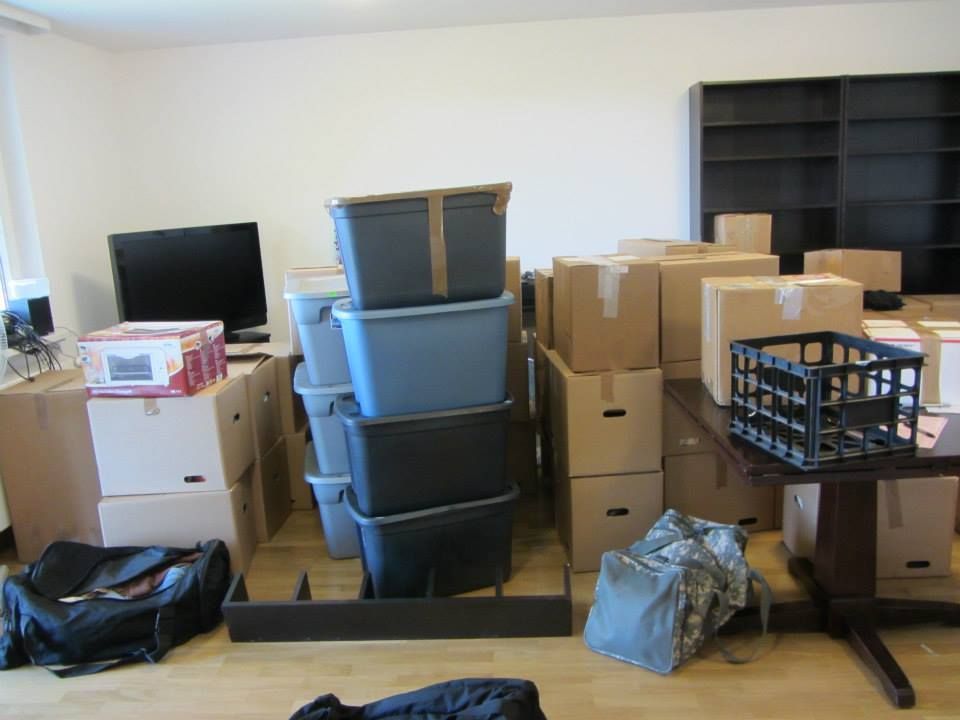 I mostly saw one guy who hadn't been there the day before inside. I thought maybe he was new and they kept sending him up to do the hard work. But then I saw that there were book bags on each level of the stairs. My husband said he thought they were doing an assembly line and had heard the guys say something at one point about four guys for four floors, so that makes sense.
I think it took about the same amount of time for them to bring everything in as it did to take it out. While we signed for there being no obvious damage upon move-in, aside from the stuff I told you about them breaking last time, I also discovered a shelf was missing from my DVD case (which is bizzarre because the same thing had happened last year, which is why most of my DVDs were stacked up in piles instead of the way they should be, so now it's a cabinet with no shelves). They also broke my wardrobe. I did not know this because they had set it down just so, but when I later moved it a little bit to get behind it, I saw the back was apart and the whole thing caved over to the side so I could see the pegs had come loose.
When the Ikea stuff broke last time I tried to fix it, and this has a similar back, but with the way it had come apart and how heavy it is, my husband didn't think it sturdy enough to try to put back together, so he said we'll just get another one sometime. Overall, it wasn't bad compared to the last move, but we still ended up with more broken than I would have liked. Join me next time for a post on getting acclimated to base.
Related Posts: