Happy New Year! Yesterday I closed out the year with a look back at some of the things I accomplished in 2015. Today I'll be looking at some of the things I want to work on in the new year. I don't set "resolutions" as such, but I do like to have goals. I plan to continue working on my 101 in 1001 and see how far I get by the end of August when my 1001 days is up. I also have some goals that aren't on the 101 in 1001 list. First I'll share ten of the things from my 101 in 1001 that I want to make a priority in the order they appear on the 101 in 1001. Then I'll share five of my additional goals.
101 in 1001 Highlights
1. Finish (such that it could be submitted somewhere) one of my novels in progress (#1)
Toward the end of 2010, I participated in National Novel Writing Month and managed to "finish" a novel draft at 50,000 words. Although I've tinkered with it since, I think it's about time to finally go back and actually finish it.
2. Put together and submit a poetry chapbook (#3)
Although I wouldn't mind putting together more than one, I think the first chapbook I'll put together will be a selection from my Pulitzer Remix poems. I got as far as starting to choose my favorites but never finished the job and organized them into a chapbook.
3. Turn my novella Kingdumb Meiser into an eBook (#8)
On the advise of my cover artist, I have actually since changed the title of this book to The Kingdumb. Whether it's a novella or novelette depends on whose word count limits you want to use, but lately I've been calling it a novelette. In any case, I have been meaning to release this book for awhile and somehow have never finished it. I think part of the problem is that I keep finding things I want to change and that I keep setting it aside. So now I need to set firm limits on myself on how much more I'm allowed to twiddle with it and for how much longer. Then it's time to get it out into the world and get onto other things. In the meantime, you can read an excerpt here.
4. Catch up on Embracing Adventure to at least the prior month (#16)
It's no secret that I'm way behind on this blog. While in Germany, besides being in grad school I wanted to devote time to traveling and did not always devote time to writing about it. I did usually write notes, so it's really just a matter of pulling those together and sharing my experiences. I figure since Texas has, so far, been much less eventful than Germany, I should be able to manage catching up this year.
5. Learn to restring my guitar (#58)
I have had a guitar for years and have made intermittent attempts at learning to play it. Because I didn't play it very often, I also didn't worry about restringing it. Last year I had started playing it regularly for awhile and noticed the strings were badly in need of replacement, but I didn't get around to changing them before we moved. Ideally I am hoping I can learn from YouTube or something, but I might have to take it somewhere. In either case, hopefully I'll be able to get back to learning to play soon.
6. Read at least 100 books and keep track on Goodreads (#62)

As of the end of last year, I was at 23 books. This means I have to read 77 this year to make my goal. I think this might be a tad ambitious, and I'm not sure I'll make it the whole way. However, I always count the books by when I finish them regardless of when I started them, and I have several still in progress from last year. So, finishing some of those should help in my count. Since I don't have much storage space in the new place or many bookcases, I decided to put a bunch of my to-read books in bags and put these on my bedside table so they're right there for nightly reading. I'm also planning to do this reading challenge.
7, 8, & 9. Clean out my closets, organize the random boxes in the basement, and list any un-needed stuff on eBay and/or the local Yardsale page (#91, 92 & 93)
Although I partially cleaned out the closets before we moved, I never got around to finishing or to organizing the boxes in the basement. A plus side of the fact our new house is actually smaller and has less closets and cabinets than our apartment in Germany is that it's forcing me to have all the boxes out where I can see them and decide what I want to keep. So far I've been adding things I don't need to a local page as I unpack, except for the clothes and books, which I've setting aside until I can group some of them together in lots.
10. Organize and tidy up  computer and phone files and emails (#101)
I am really bad about staying organized with my computer files. If it weren't for not wanting ya'll to see my file names, I would show you my desktop, but let's just say it's so full that new files are piling up in the top right corner. I have at least been good about adding my pictures into named and dated files, but since I use multiple cameras and like the pictures to be in order, they're still basically disorganized. Although I have multiple email accounts and plenty of storage, I'm starting to get the notification in one of my accounts that I'm running out of space, so it's finally time to purge. Aside from the desktop, I don't have to see most of the digital clutter most of the time so it's easier to let it pile up than regular clutter.
Other Goals 
1 & 2. Pass the NASM Certified Personal Trainer exam and the exams for specializations in Group Personal Training, Corrective Exercise, Fitness Nutrition, Weight Loss, Women's Fitness, and Youth Exercise.
A couple of years ago I mentioned finding out about MyCAA (Military Spouse Career Advancement Accounts) a tuition assistance program for spouses, and that I hadn't been able to use it toward my master's. Prior to finding out that going to grad school was an option in Germany, I had considered obtaining a personal trainer certification to give me additional options for employment wherever we might move. Since I was still eligible for MyCAA after I graduated with my master's, I decided to use it toward obtaining this certification and several specializations.

3 & 4. Apply for internship status as a Licensed Chemical Dependency Counselor and Licensed Professional Counselor.
In order to become licensed as a counselor in Texas, I must first apply to be a counselor intern. I have the option to apply as a Licensed Chemical Dependency Counselor Intern and as a Licensed Professional Counselor Intern. I plan to do both. With having a master's, some of the LCDC intern requirements are waived such that I may be able to obtain the actual licensure this year. With the LPC, I would not be able to obtain the license in less than 18 months.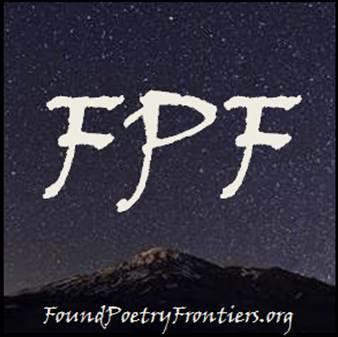 5. Participate in SAVIT (Second Annual Virtual International Tour)
I forgot to mention in my accomplishments for last year that I participated in Poetry Month Scouts, in which I wrote 15 poems, and in Found Poetry Frontier's FAVIT (First Annual Virtual International Tour), during which I wrote 13 poems and a tour on my hometown of Toledo, Ohio. Last year, we in Found Poetry Frontiers took turns presenting our hometowns or other cities of interest and wrote found poems from material related to those places. This year in SAVIT (Second Annual Virtual International Tour) we will be visiting 22 virtual museums. If you're interested in joining us a poet traveler, you can find out more here.
Of course I have some other goals besides what I've mentioned here. Whether a couple will be met is a bit more out of my control and requires an open mind as to specifics and the timeline, so this list will do for now.

What are your goals for the new year? Let me know in the comments below. 
Related Posts: